The Peterborough Police Service continues to investigate the following incidents. Anyone with information is asked to call the Peterborough Police Service at 705-876-1122 or Crime Stoppers at 1-800-222-TIPS or www.stopcrimehere.ca
Missing Person: Michelle Bigras
Age 18 at time of disappearance.
Date of Birth – November 08th, 1966
Description
5'2", 95 lbs. wearing brown suede jacket, blue jeans, blue and white Sparx runners, grey pullover sweater, orange sweater, black hobo type purse, silver necklaces and silver band ring on left hand.
Details
October 11, 1985, Bigras was last spoken to by her mother. At the time she was going to hitchhike to Warkworth Institution located near Warkworth Ontario, Canada to visit her boyfriend but she never arrived.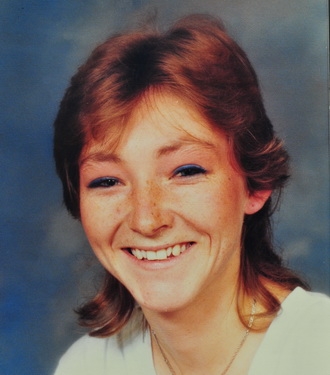 Missing Person: Marilyn Ann Neely
Age 33 at time of disappearance.
Date of Birth – March 18th, 1950
Description
5'7", 130 lbs. Medium build, short reddish brown hair, green eyes wearing a red ski jacket, blue jeans or crème or yellowish pants, white sweater and beige cowboy boots, carrying a green soft vinyl purse with a white shoulder strap.
Details
When Marilyn NEELY went missing she was driving a 1975 Dodge Dart. This vehicle was located on September 23, 1983 on the Five Point Trail access road approximately 11 km west of Highway #507 at a car park. That same day a female matching her description was observed walking west along the road from that location. She has not been seen since.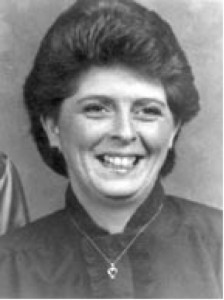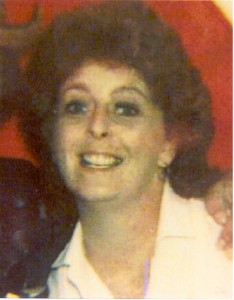 The Otonabee River Man
Dismembered Head found July 10, 1988
The Peterborough Police Service (PPS), in partnership with the Ontario Provincial Police, Office of the Chief Coroner, Ontario Forensic Pathology Service, and the Missing Persons Unidentified Bodies Unit, continues to seek the public's help to identify human remains found in 1988 in the City of Peterborough.
Description
In July 10, 1988, members of a recreational dive club located a human head in the Otonabee River near Lock and McKellar Street. The head was found on the river bottom approximately 130 feet from shore. Extensive air and underwater search was undertaken at the time; however the remainder of the body has never been recovered.
Investigation revealed that the deceased is a male between 40 and 74 years of age. Some lower molars were missing and had been lost well prior to death. Staining on remaining teeth indicates that this man was a smoker. There is no evidence of dental care. He may have been bald or partially bald at the time of death. A small amount of facial hair is inconclusive about the possibility of a beard. Colouration suggests his hair and beard may have been dark coloured.
Evidence indicates dismemberment, with the head being removed from the body. This is a homicide.
There were no outstanding missing male persons in the City of Peterborough on July 10, 1988, suggesting that the head may have been brought to the area from elsewhere. It is not known how long the head was in the river, or when this man was killed.
A DNA profile is on file with the Ontario Forensic Pathology Service (OFPS).
New Facial Approximation
On July 10, 2014, twenty six years after the location of the head, the PPS is releasing a two dimensional rendering; a facial approximation of what this man may have looked like at time of death, in order to assist the public in identifying him. If still alive, he would be approximately 65 years of age or older today.
The approximation and description can also be viewed at Canada's Missing.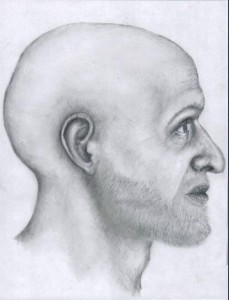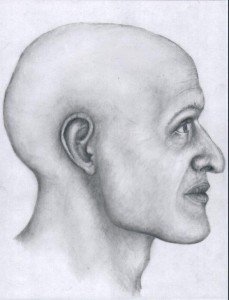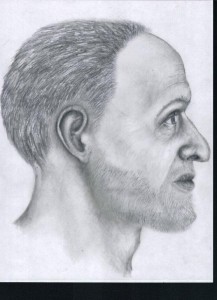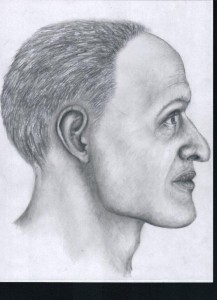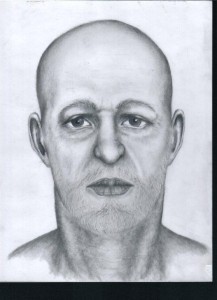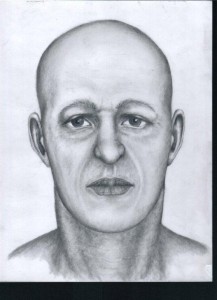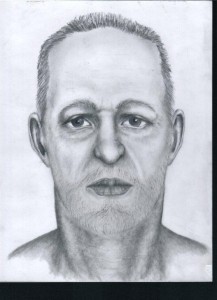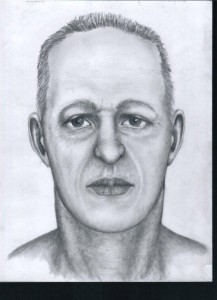 (Case # 2006025099). Anyone with information is urged to contact the Peterborough Police Service 705-876-1122, or by contacting Crime Stoppers ontariocrimestoppers.ca (1-800-222-tips).