Team Policing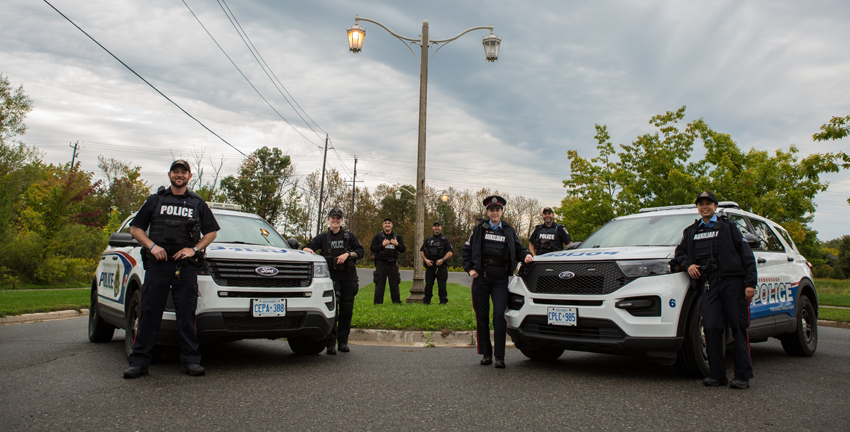 The Peterborough Police Service has an outstanding reputation for excellent service to our community and for achieving investigative results.
The largest and most visible Division of the Police Service is Operations. Officers assigned to this Division are the first responders of the Service. They are deployed by the Communications Unit, located within police headquarters. Referred to as Community Patrol, this Division utilizes a Team Policing concept, promoting crime prevention and shared responsibility with the community for solving crime and public order problems that may be unique to a specific area.
Community Policing is the process by which police and members of the community partner to improve community well being, safety and security through joint problem identification, analysis, response and evaluation.
Each year, Teams set goals and objectives, plan Team meetings, solicit the input of citizens who reside/work in their patrol area, and also promote the sharing and coordination of information between Teams.
Team One – Police the heart of the city with a high concentration of commercial businesses.
Team Two – Police the north end of the city with a high concentration of residential, schools, business core and a university.
Team Three – Police primarily residential in the west end of the city with industrial areas in the south.
Team Four – Police mixed residential and commercial in the east and south part of the city.
Team Five – Police the Selwyn Township Lakefield Ward.
Team Six – Police the Township of Cavan Monaghan.
Operations
The Operations Division also includes Specialty Units including: