Parent Crime Prevention Tips
The youth of our city are a vital part of the community. Our members work hard to encourage positive and proactive interaction between police, parents and youth. Whether through School Resource Officers, community partnerships, education programs or events held every year, our officers routinely work in partnership with parents and youth to improve our community.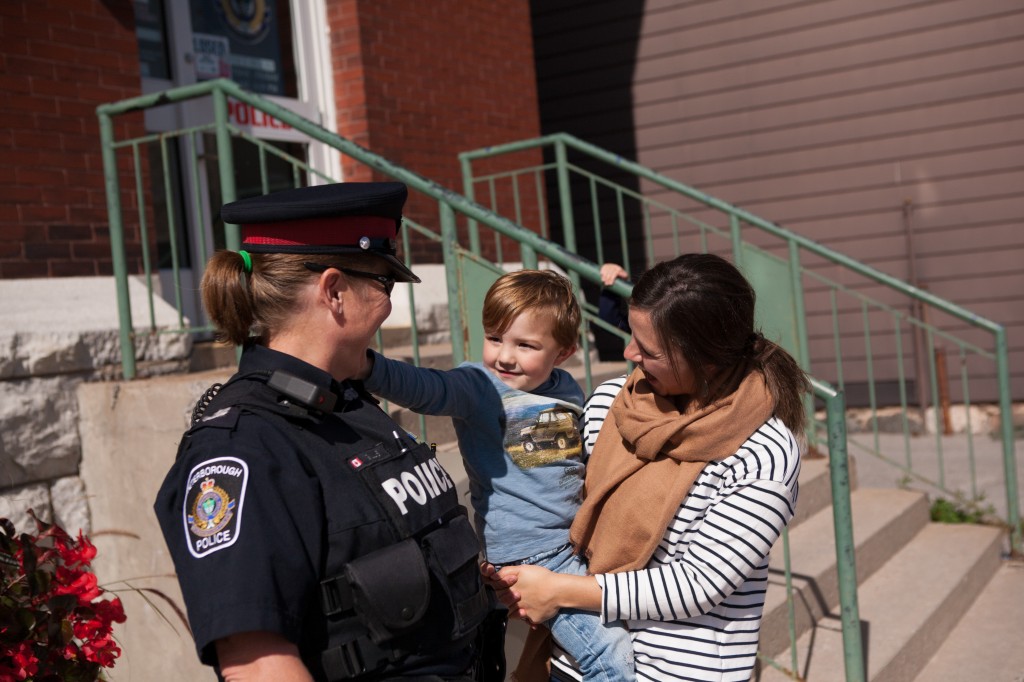 The Myth of "Stranger Danger"
At the Peterborough Police Service we have moved away from teaching children about "stranger danger" to a more realistic and positive conversation around teaching children to trust their sixth sense, otherwise known as the "uh-oh" feeling. We know that in most cases where a child is harmed, the offender is a person already known to them. The "uh-oh" feeling can be that voice in their head or that feeling in their tummy that something isn't right.
Our Community Services officers are in local schools teaching young children about the "uh-oh" feeling through the Staying Safe Presentation material.
Parents and caregivers should have a conversation with their child that the person looking after them needs to know at all times:
Where you are
Who you are with
Where you are going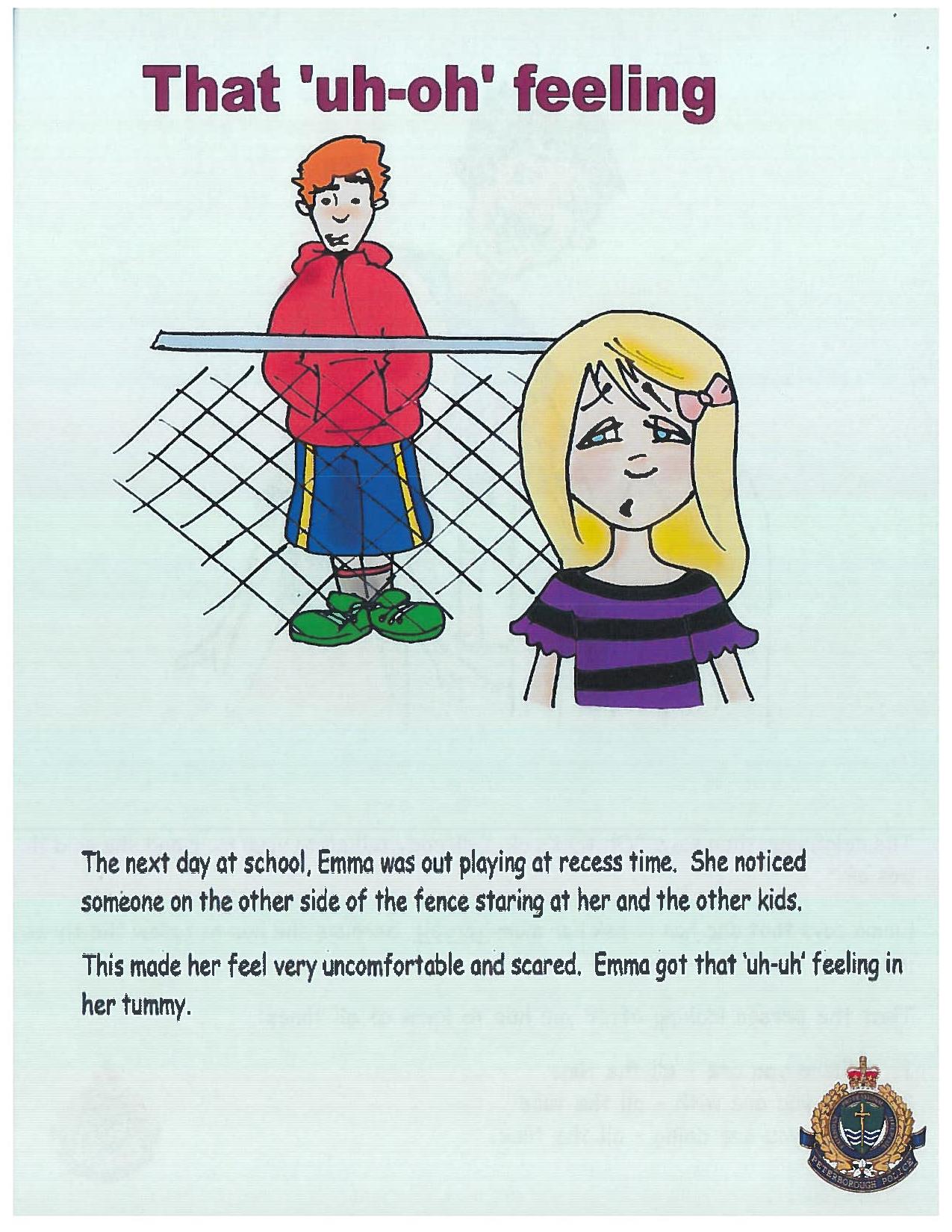 General protective measures as a parent
Keep in touch – Create an open and supportive home environment so that your child feels comfortable talking to you. Make sure they know you're always there to listen.
Be involved – Instead of dropping your child at the mall or movie theatre, plan activities that you can enjoy together. Your involvement reminds your child that you are interested in what they're doing and love spending time with them.
Have rules – Establish family rules so your child has a clear sense of boundaries. When they know the exact consequences at stake, they are far less likely to misbehave.
Know their friends – Get to know your child's friends. By watching how your child interacts with friends, you can assess whether they need guidance on building positive relationships and avoiding peer pressure
Offer variety – Expose your child to as many healthy experiences as possible so they will discover hobbies and activities that excite them and build their self-confidence. Praise your child's efforts and accomplishments, while underlining the importance of doing their best in school and at play.
Safety Checklist for Parents
Make sure your child knows the basics: their full name, age, address and telephone number with area code
Be sure they know how to contact you in an emergency, as well as how and when to call 9-1-1 to reach emergency services (police, fire or ambulance).
Provide your children with a secret password and tell them never to accompany any stranger, to any place, unless the stranger provides them with this password. This will ensure that the stranger has acquired your permission to pick up the child.
Listen carefully to your children's fears and feelings about places, people or experiences that make them feel scared or uneasy.
At School and at play- encourage your children to walk to and from school with friends – not alone. Make sure they are taking the safest routes, and that they know where to go for help.
Be Aware & Prepared
Talk to your child about the challenges they will face in the community (e.g., drugs, alcohol, vandalism, etc.) and help them develop strategies around saying no to peers or bullies.
Gang Awareness & Prevention
Signs:
Suddenly performs poorly in school
Show signs of tobacco, alcohol or drug use
Changes circle of friends and desires too much privacy
Carries a weapon or conceals personal items
Makes impulsive, excessive purchases (clothes, jewelry, car)
Has large sums of money from an unexplained source
Gets tattoos or draws graffiti on personal belongings
Uses a gang's specific colours, emblems or hand signals
Has had negative interactions with police
Engages in vandalism or delinquent behaviour
Assisting & Preventing:
Spend quality time with your child and get involved in their education
Be a positive role model and set the right example
Know your child's friends and their families
Teach your child how to cope with peer pressure
Help your child develop good conflict/resolution skills
Encourage your child to participate in positive after school activities with adult supervision (e.g. organized sports, youth groups)
Challenge your children's whereabouts
Contact us if…
your child has been a victim of crime
If your child is a victim of any crime – from stolen lunch money to sexual abuse – don't blame him or her. Listen, offer sympathy and report it to the proper authority.
your child goes missing:
make a careful search of your home and surrounding properties;
check favourite play areas;
phone friends and relatives;
call police and be prepared to provide a full description.
OTHER RESOURCES FOR PARENTS:
* Download the Billy Bear Gets Lost In the Crowd colouring book as a fun activity to do with your children and also teach them about what to do if they get lost. Billy Bear Colouring Book