911/Communications Centre
Communication staff is responsible for the handling of emergency and non-emergency calls from the public. In 2020 Communications staff answered 119,898 calls, not including 9-1-1 calls, resulting in 35,935 calls for service. This is a 1.2% increase from 2019 during which there were 118,530 calls answered by the Communications Unit.
The Peterborough Police Communications/ 9-1-1 Centre received 34,781 9-1-1 calls, including 946 from the Village of Lakefield in the Township of Selwyn and 2,772 from the Township of Cavan Monaghan in 2020. The Communications Unit also received 5,406 no answer calls. These are calls where the caller hangs up when emergency operators answer the line. It is the responsibility of the Communication Centre to call back every no answer call and ensure the callers wellbeing and dispatch emergency services if required.
9-1-1 call statistics show a 3.7% increase from the previous year.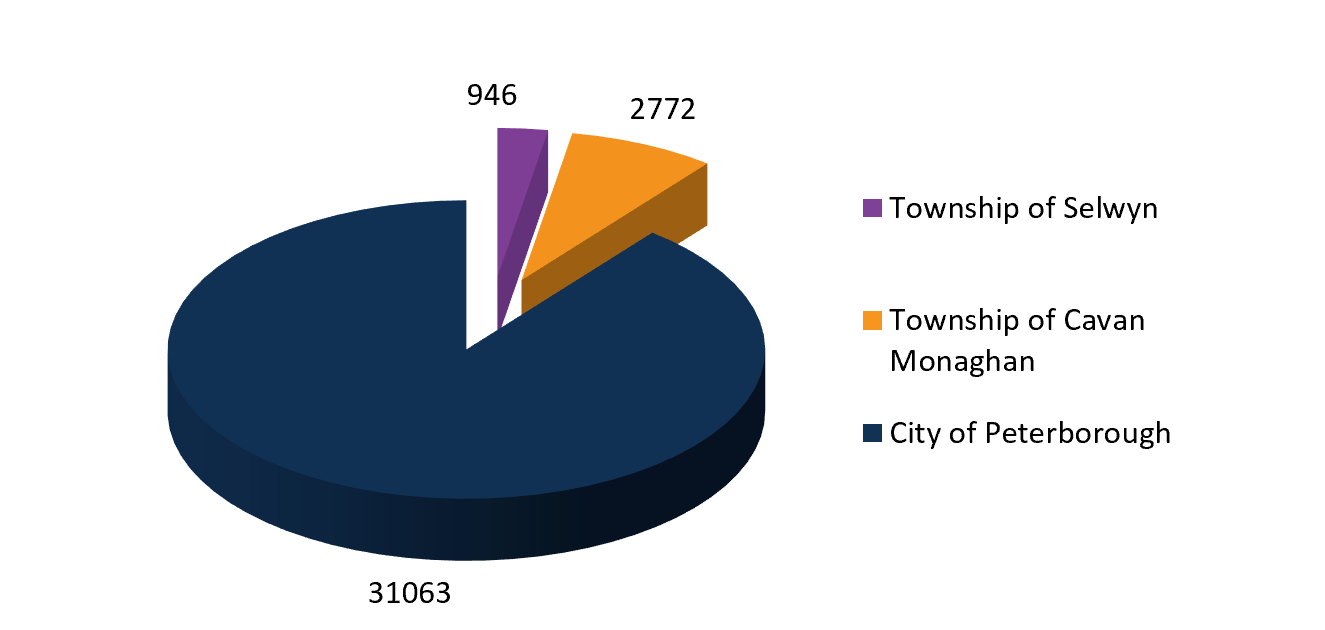 The Peterborough Police Communications Unit is the Public Safety Answering Point (PSAP) for the residents of the City of Peterborough as well as the Townships of Selwyn and Cavan Monaghan. Communication staff are highly trained professionals that are responsible for answering all 9-1-1 calls, prioritizing emergency calls, dispatching and down streaming emergency medical and fire calls to our emergency partners.
The Communications Unit is staffed with a 9-1-1/ Communications Manager, 4 Communications Supervisors and 12 Communicators, and is aligned to coincide with the four-platoon system. The Communications section is responsible for the 24/7/365 coordination of the 9-1-1 Emergency Centre and the police radio dispatch system in keeping with the supervisory and operational responsibilities mandated by the legislation contained in the Ontario Police Services Act.
Communicators provide centralized control of personnel and facilitate front line operations through the rapid dissemination of critical information by radio and telephone. The Communications Unit operates and does research on various computer databases and monitors the internal and external security audio/video systems for headquarters.