The ICAD Unit
ICAD is an acronym for intelligence, crime analyst, asset forfeiture and drugs. This Team has a broad range of skills in these highly specialized fields.
ICAD utilizes the Intelligence Led-Policing Model. The Intelligence Unit and Crime Analyst are responsible for the collection, collation and dissemination of various streams of information. The Asset Forfeiture Unit assists in the seizing of proceeds of crime and offence related property.
The Crime Analyst uses sophisticated systems along with provincial and national networks to collate information and support investigations.
The Drug Unit has adopted a Four Pillar Approach: harm reduction/treatment, prevention, education and enforcement. This team works in partnership with the Peterborough Drug Strategy (http://peterboroughdrugstrategy.com/) and a collaborative of community groups and stakeholders to combat the harms associated with substance use.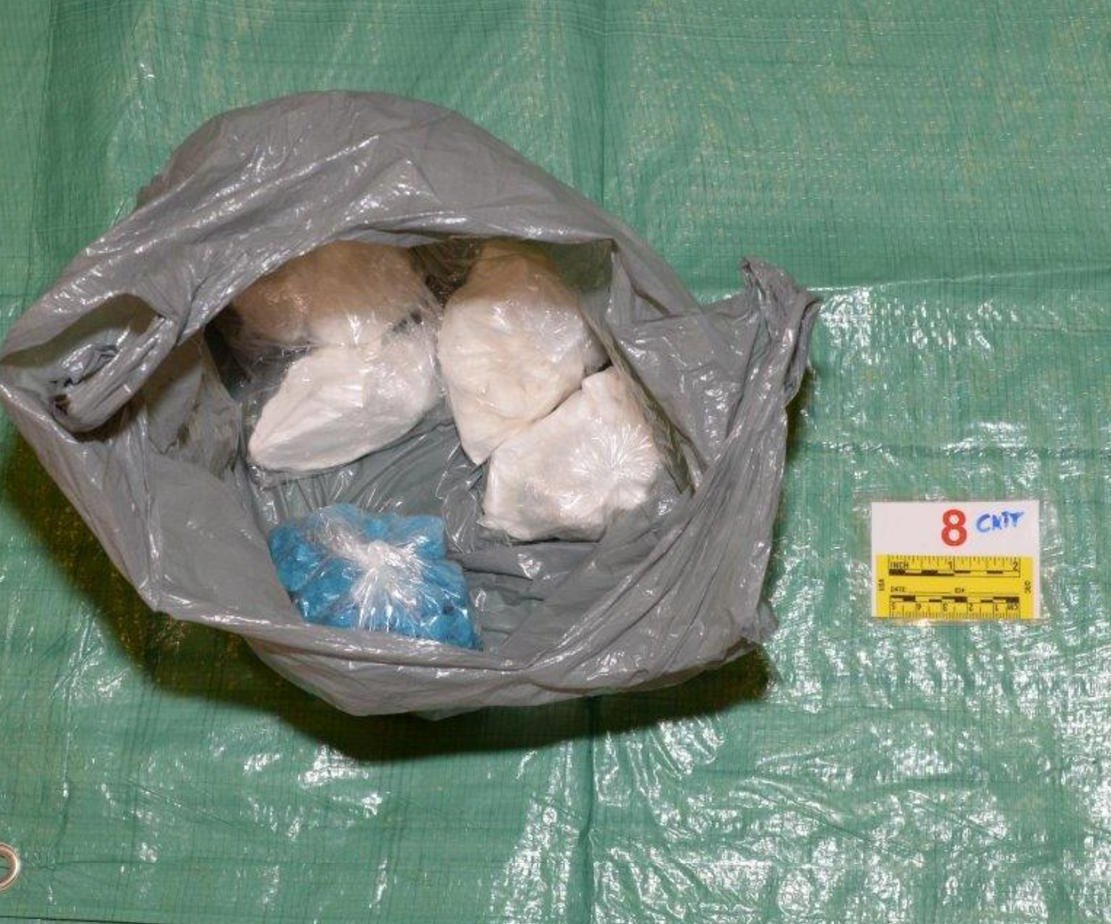 2019 Overview:
The Intelligence, Crime Analyst, Asset Forfeiture and Drug (ICAD) Unit consists of one Sergeant, seven detective constables and one civilian Crime Analyst.
In 2019 there were 81 calls for service in relation to drugs down slightly from 82 in 2018. A significant number of these calls were dealt with by uniform patrol officers. Primarily, these calls were reported by members of the community informing police of the issues. The ICAD unit proactively generated a number of drug calls as a result of active investigations utilizing surveillance, confidential human sources, undercover operations and input from the community, including Crime Stoppers.
The Drug Unit wrote 26 Controlled Drugs and Substances Act search warrants throughout 2019. The Emergency Response Team was utilized for 13 of those search warrants, including executing high risk vehicle takedowns. Several investigations resulted in vehicle or person checks, resulting in arrests and leading to search warrants.
2019 started with the continuation of Project Badger into January. This resulted in the execution of six residence or vehicle search warrants. Investigations were primarily focused on mid-level drug traffickers, however lower level traffickers were targeted depending on community needs. An example of this was individuals that were dealing fentanyl at a local community centre that were arrested and charged following a targeted investigation.
During 2019, ICAD focused their investigations around fentanyl, and therefore, community safety. This was the motivation for Project Envoy which targeted fentanyl brought into several local communities from the GTA. This investigation involved multi-jurisdictional partnerships and agencies combining surveillance resources with the OPP providing cellular technical assistance and Peterborough Police providing technical officers and technical tracking equipment. A total of 15 search warrants were executed and multiple ounces of cocaine and fentanyl along with six handguns and three long guns were seized.
Project Runner was a domestic firearms trafficking investigation that involved a local resident legally purchasing restricted handguns and illegally selling them to individuals from the GTA. This resulted in the seller and purchasers being arrested and seizure of one firearm along with a quantity of cocaine and currency.
Cocaine was again the most significant drug located and seized in 2019, but our Service noticed a continuing increase with the seizure of fentanyl that was commonly referred to as "blue" or "purple". A significant seizure of fentanyl and cocaine was seized during a single search warrant in the spring of 2019 along with more than $130,000 in Canadian currency. Crystal meth was also encountered on a couple of occasions as it began to surface on Peterborough streets in 2019. The ICAD Unit continued to see opioid drugs such as Hydromorphone and Oxycodone during the execution of drug warrants.
A large quantity of cannabis was seized during a search warrant at a residence in Peterborough''s west end. The investigation revealed a cannabis store (illegal dispensary) was being operated out of a residential basement.
Undercover Operators (UCO's) were used on a number of occasions in 2019 to conduct "buys". This initiative was organized and executed entirely by members within the Service. UCO's along with handlers, cover teams, and technical equipment were utilized resulting in several arrests and lead to search warrants being executed. Some of these operations were related to break and enters along with stolen property again utilizing members of the ICAD Unit.
Our Service had one member of the Intelligence Unit that joined the provincial Biker Enforcement Unit (BEU) in 2019. This position demonstrates a renewed part-time commitment that provides the Service with an additional surveillance vehicle and computer equipment along with training at no cost to the Service. The assigned member participates in various projects and investigations throughout the year gaining, and sharing, valuable intelligence information and assistance on local Outlaw Motorcycle Gang (OMG) activity.
In 2019 the Unit continued to develop and maintain many Confidential Human Sources (CHS) which are a significant part of their work and contribute towards their successes. Without the information garnered, these investigations would not occur due to the secrecy of the drug dealers, the constant switching of houses, phones and dealers in town. Maintaining the use of CHS's is a cost effective way of conducting business. CHS's can be a risk management issue (reduced through training), but are necessary to further the investigation and ultimately ensure the safety of our community.
In 2019 the ICAD Unit continued to assist and support the other Units within the Investigative Services Division on several investigations, taking a significant amount of time away from the Unit's regular duties.
Unit training received in 2019 included: Drug Investigations, Intelligence Officer, Legalization of Cannabis Edibles, Dynamic Entry, and Mobile Surveillance. These courses are crucial for the development of the officers, but distract from the day to day operations/resources.
In 2019 the Drug Unit continued to maintain close relationships with community partners, including the Peterborough Drug Strategy, local doctors and pharmacists. Members of the Drug Unit were involved in presentations which were well received by our community partners specifically Peterborough Housing.