Law Enforcement Torch Run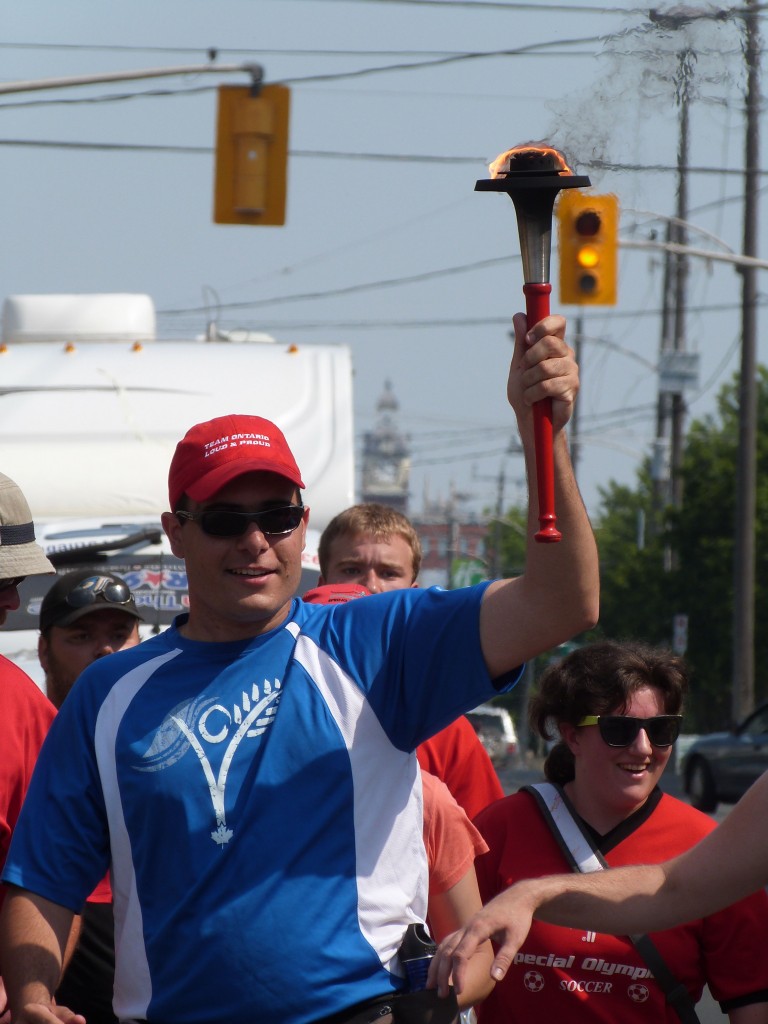 The first Law Enforcement Torch Run in Canada was held in 1987 and generated $100,000. The run has since become
a national event. In Ontario alone, over$26 million has been raised, establishing it as one of the most successful Torch Runs in the world.
The Peterborough Police Service has been a strong supporter of the Law Enforcement Torch Run for Special Olympics for over two decades.
The first Peterborough Police Torch Run began at Police Headquarters and with little fanfare traversed the downtown and Lansdowne Street, enroute to Highway 28. The run concluded in Cobourg.
The local run expanded as officers recognized the impact their efforts were having for local athletes and the program. Over the years, the Peterborough Team has covered hundreds of miles through eastern Ontario, from Ottawa to Barrie.
We're proud to be one of the top fundraisers for the Law Enforcement Torch Run in Ontario. In 2013, our Team won the Guardian Award at the International Law Enforcement Torch Run Conference. This award recognizes a program that "embodies the true spirit of the Torch Run movement and its affiliation with Special Olympics".
$80,000 was raised in 2012 alone, from the run and other events run by the Team.
Over the years, the number of Special athletes has grown from less than 4,000(nationally) to more than 18,000 athletes today. As a result, Special Olympics Ontario can look to the future with security and recognize that it is possible to continue to expand its services to the increasing number of athletes.
For more information on visit Law Enforcement Torch Run http://www.torchrunontario.com/