Welcome
Welcome to the Peterborough Police Service.
Our Service has been in existence since 1850 and today our members, sworn, civilian and auxiliary, proudly serve the City of Peterborough, the Ward of Lakefield and Township of Cavan Monaghan in a Professional, Friendly and Helpful manner.
The focus of our Service is community policing. Collaborating and engaging with our community remains at the very core of what we do each and every day.
Policing is not done in isolation. As Sir Robert Peel stated in 1829, "The police are the public and the public are the police." We rely heavily on this interdependent relationship and your ongoing support with respect to sharing information, participating in crime prevention initiatives and reporting crime.
Our website offers an opportunity to learn more about our Service but also provides an avenue to report a non-emergency crime, register a vulnerable person or request a bicycle licence.
We also encourage you to browse through our 2021 Annual Report that is now available on our site. This report highlights the incredible work that is being done by our members, sworn and civilian, every day.
Our ability to gain feedback and input is critical for us to continue to be one of the most effective, efficient and economical police services in Ontario. To share your comments please visit the "Comment" section of our website.
Our community engagement continues on social media and I encourage you to follow our Service on Twitter @PtboPolice where we welcome your input.
We look forward to hearing from you as to what your concerns are and continuing to build on our history of excellence.
Thank you for visiting our site and visit often.
Serving the Community
In accordance with Provincial Adequacy Standards our mandate, as a police service, is to provide services in the following key areas of Crime Prevention, Law Enforcement, Victim Assistance, Public Order and Maintenance, Emergency Response and Administration and Infrastructure.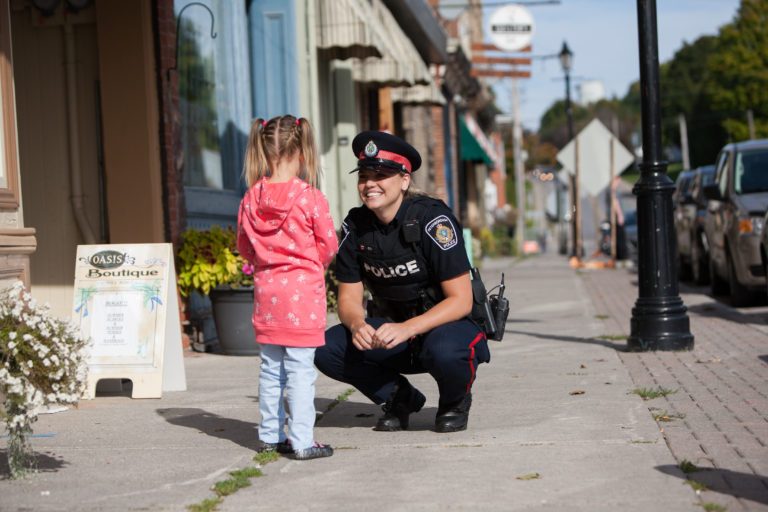 The Peterborough Police Service is a dedicated group of men and women who serve the communities they police to the highest professional standards.
All members uniformed, civilian and volunteers work together under the umbrella of a "total force" concept providing police service since January 1st 1850.
The over one hundred community based committees on which we have representation commit our members to the betterment of the community as a whole.