Crime Prevention Tips for Seniors
The Peterborough Police Service works to ensure that all our citizens feel safe and secure in their community and in their home.
Stay safe:
Know what constitutes elder abuse. Whether it is physical, sexual, financial or mental abuse or neglect, these actions are crimes and help is available to you. For more information please visit The Ontario Network for the Prevention of Elder Abuse http://www.onpea.org/. To report a crime call the Peterborough Police Service at 705-876-1122 ext. 274 or in an emergency call 9-1-1.
Make sure your home is not an easy target for criminals. Take advantage of the Peterborough Police Service's Home Inspection Security Program where, at your request, representatives from our Auxiliary Unit will visit your home (house, condo, apartment, etc.) to provide a free safety audit – assessing ways to make your home safer. To book a free inspection please call our Victim Services Unit at 705-876-1122 ext. 268. Residents must live in Peterborough or Lakefield.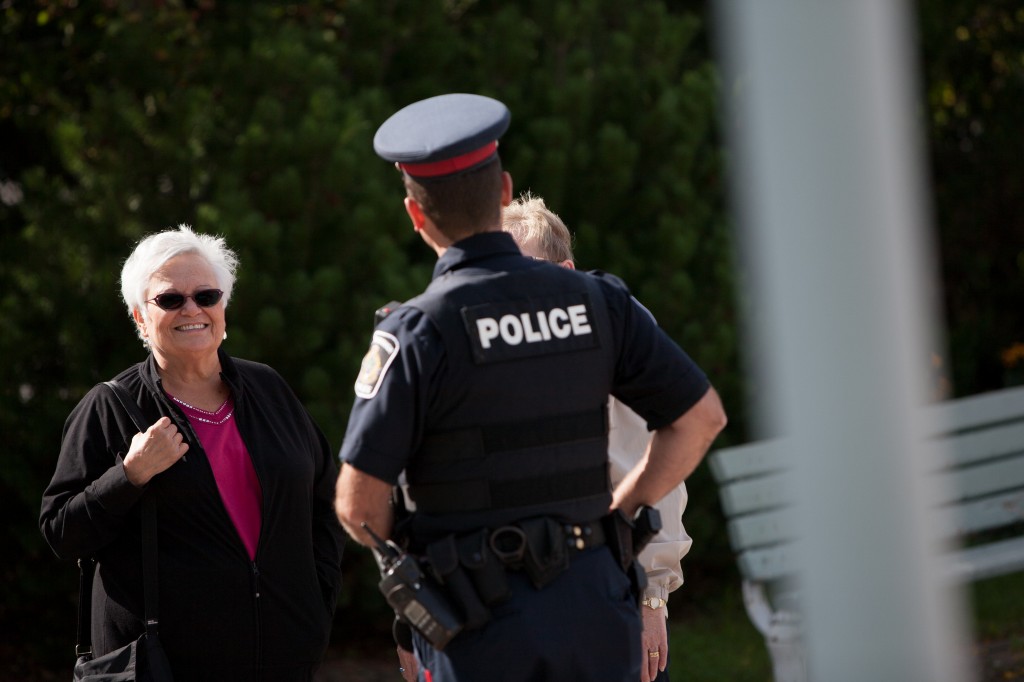 What to do:
If you or a senior you know is a victim of crime, report it to the police immediately. If you suspect a fraud – again, report it to the police immediately. If possible write down any important information while it's still fresh in your memory. If you have any questions or concerns about your safety contact the Peterborough Police Service at 705-876-1122 ext. 274.
Tell someone you trust what is happening to you.
Ask for help if you need it
Keep emergency phone numbers stored in a safe place
Keep emergency money in a safe and private place
Have extra clothing on hand for emergency situations
Identify a safe place to go in case of emergency
Keep a list of your medications, and the name and phone number of your pharmacy
Keep copies of your identification
Keep records of your cheque book, credit cards, bank book
Do not give personal information over the phone, including credit cards and banking information
Resources:
ACE - Advocacy Centre for the Elderly
ACE serves people60 years of age and over in the Greater Toronto Area. ACE also works with the local community clinics across the province to provide legal services to seniors living in these or other locations.
The best way to contact ACE is by telephone at 1-855-598-2656 or 416-598-2656