Chair: Mary ten Doeschate, Provincial Appointee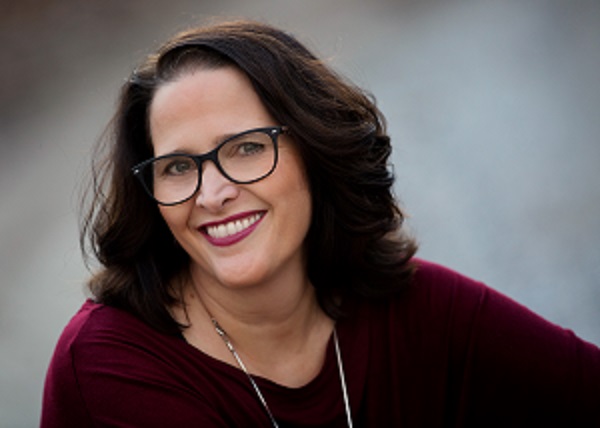 Mary ten Doeschate, Chair of the Police Services Board
Mary ten Doeschate has a B.A. from the University of Western Ontario, a Broadcast Journalism diploma from Fanshawe College and recently completed the Leadership Development Certificate at Fleming College. She is bilingual in French and English.
Mary is known throughout the community as a TV Producer for YourTV, primarily concentrating on the political scene. It was through this employment where she received the Media Award from the Ontario Brain Injury Association; working with the BIA in creating, producing and broadcasting a province-wide series of PSAs for the organization. Mary recently left the world of television and has taken on the role of National Customer Service Supervisor for World's Finest Chocolate.
Her volunteer experience includes the role of Information Outreach Chair with the Canadian Cancer Society Chatham-Kent branch and being a member of her neighbourhood volunteer group, assisting two Syrian families settle into their homes and lives in Peterborough.
Mary and her family relocated to the Peterborough area in 2010. She enjoys spending time with her husband and two children enjoying all the riches of Peterborough's outdoors through skiing, cycling, hiking and camping.
Vice-Chair: Councillor Gary Baldwin
Gary Baldwin is a City Councillor for Ashburnham Ward. He is a retired teacher and principal. He was first elected City of Peterborough Councillor in 2014. His community experience includes:
Former Vice Chair, Peterborough Lakefield Community Police Services Board
Waste Management, Parks and Recreation Portfolio Chair
City of Peterborough Finance Committee Vice Chair
City/County Waste Management Committee Member
Peterborough Library Board Member
Art Gallery of Peterborough Board Member
Peterborough Utilities Commission Commissioner
County/City Joint Services Steering Committee Member
Ontario Region Conservation Authority Director
Arena, Parks Recreation Advisory Committee Member
Peterborough Public Health Board member
Gary and his wife Debbie, have two grown sons, and seven grandchildren.
Bob Hall, Citizens' Appointee
Bob Hall was appointed to the Police Service Board in the spring of 2015. He has been a teacher for 15 years and served as a City Councillor for 17 years before deciding not to seek re-election in 2014.
During his time on City Council, Bob served as Chairman of Council's Committee of the Whole and as Chairman of Council's Planning Committee. He was engaged in issues such as economic development, infrastructure, social services, affordable housing, parks, arenas and partnerships with Peterborough County.
Bob's experience in the community includes:
• Teacher for 15 years – currently teaches at Kenner Collegiate and Intermediate School
• City Councillor 1997-2014
• Chairman of City Council's Committee of the Whole and Planning Committee
• Canadian Canoe Museum Board Member
• Otonabee Region Conservation Authority Board Member
• Peterborough Public Library Board Chairman
• Fairhaven Long-Term Care Facility Board Member
• Council for Persons with Disabilities Member
• Kawartha Haliburton Children's Aid Society Board Member
• Parks and Recreation Committee Member
• Arenas Advisory Committee Member
• Art Gallery of Peterborough Board Member
• Healthy Babies – Healthy Children Committee Chairman
• United Way volunteer
• Big Brothers volunteer
• Canadian Mental Health Association Development Coordinator
• Outreach worker
• Youth worker
Bob currently teaches at Kenner Collegiate and Intermediate School in Peterborough.
He earned a Bachelor of Arts degree in political science and history from Wilfrid Laurier University and a Business Management certificate from Queen's University. He studied French at the University of Quebec.
Bob and his wife, Trudie, have two daughters and a son in university.
Mayor Jeff Leal