Posted on Thursday, September 09, 2021 12:00 PM
RM21002754
RM21002600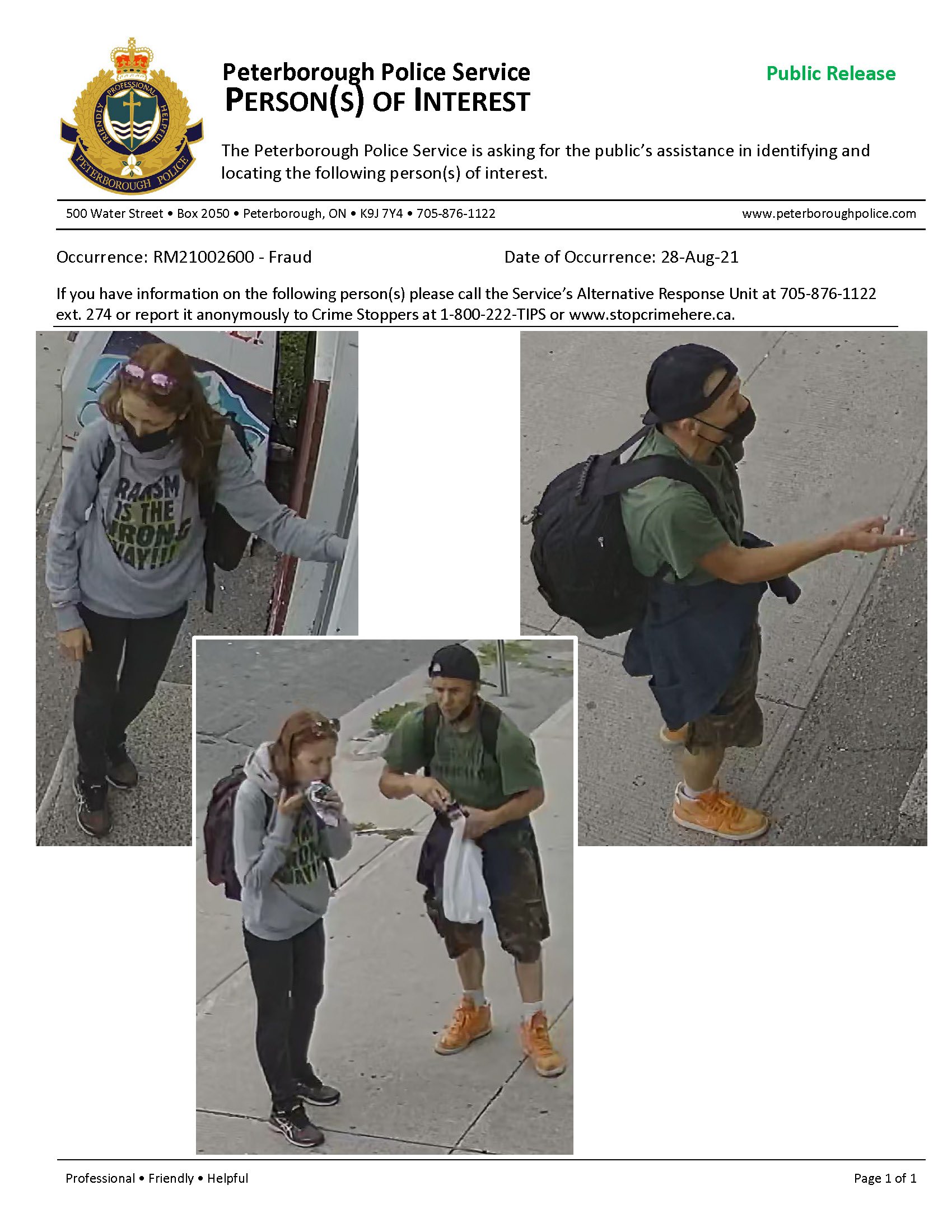 PB21022259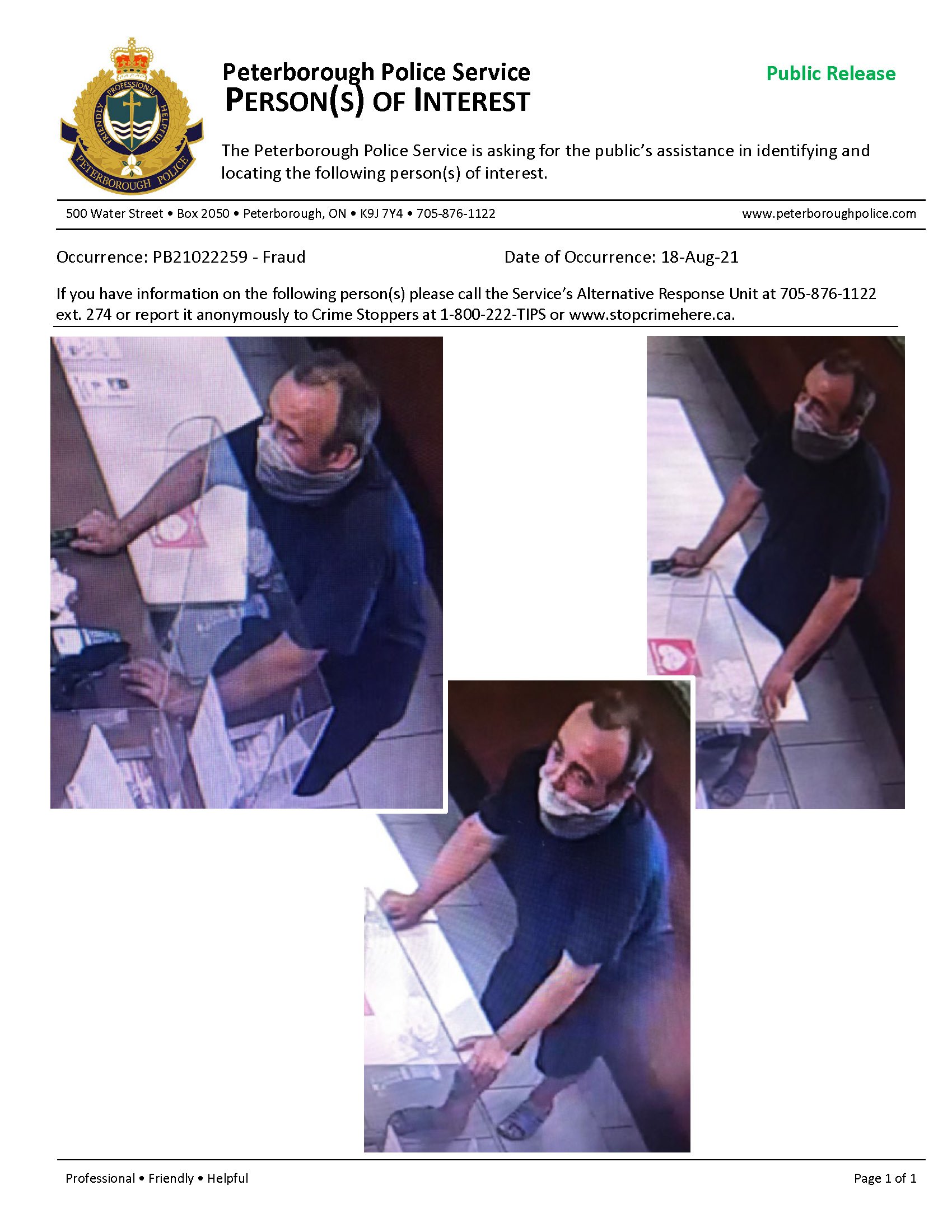 RM21002404
RM21002523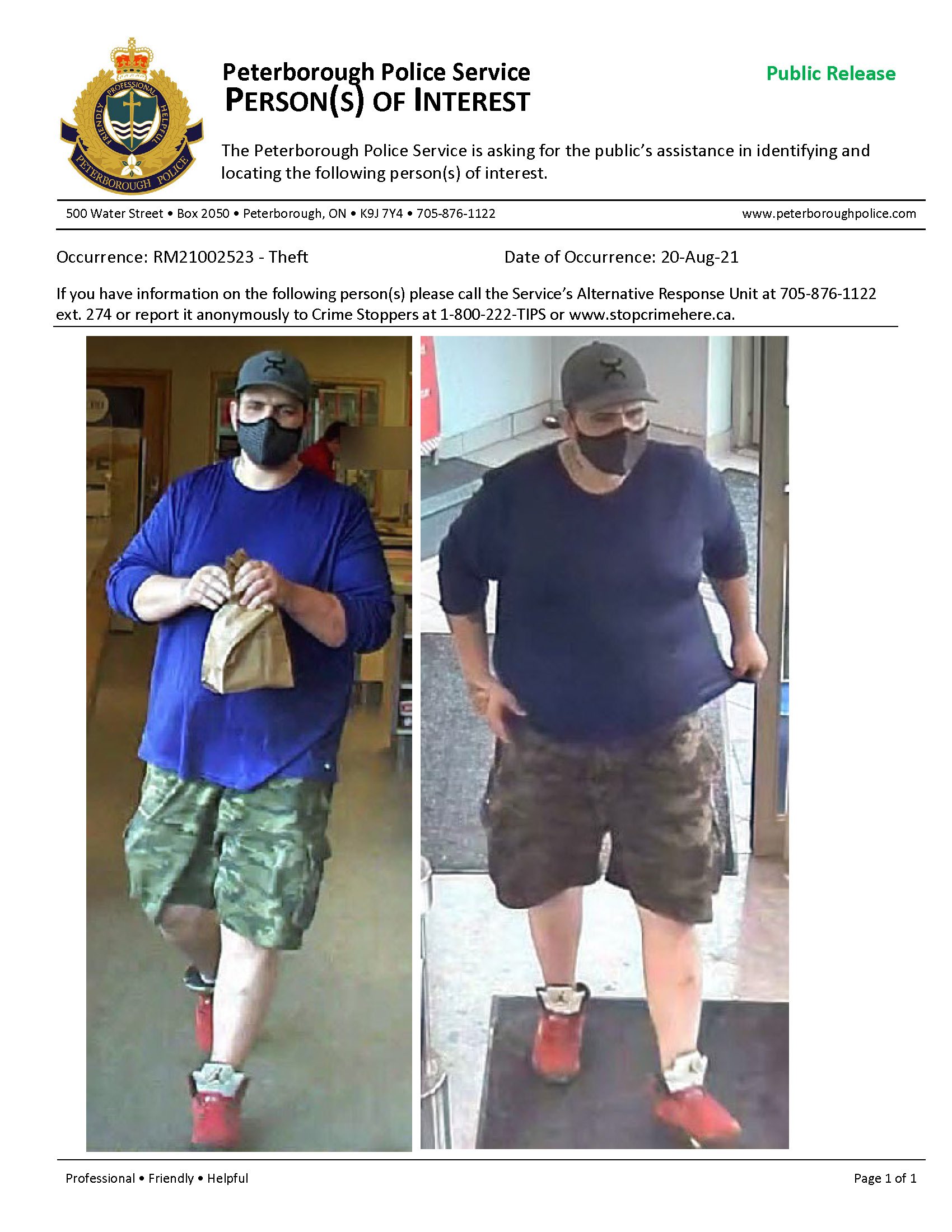 PB21022423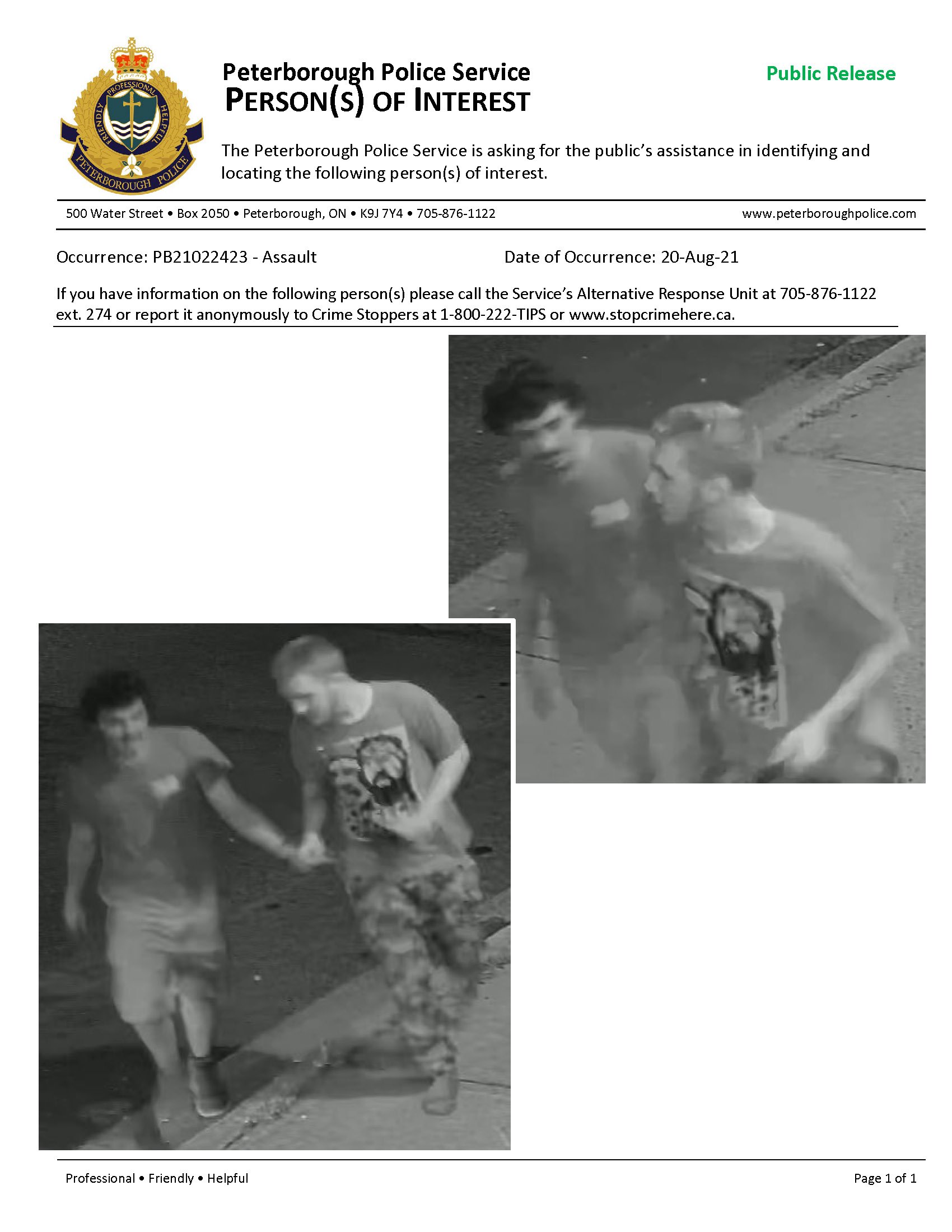 RM21002335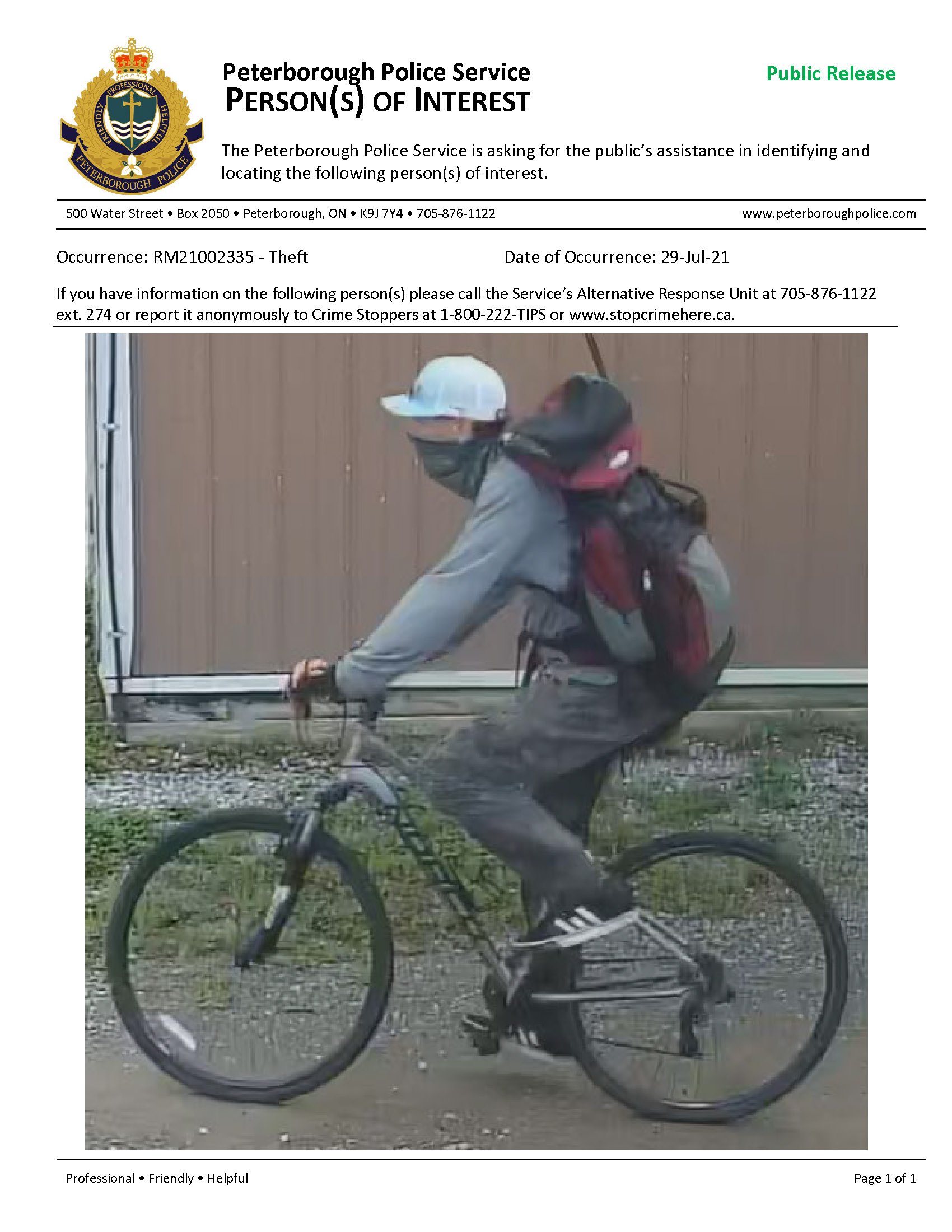 RM21002194
RM21002522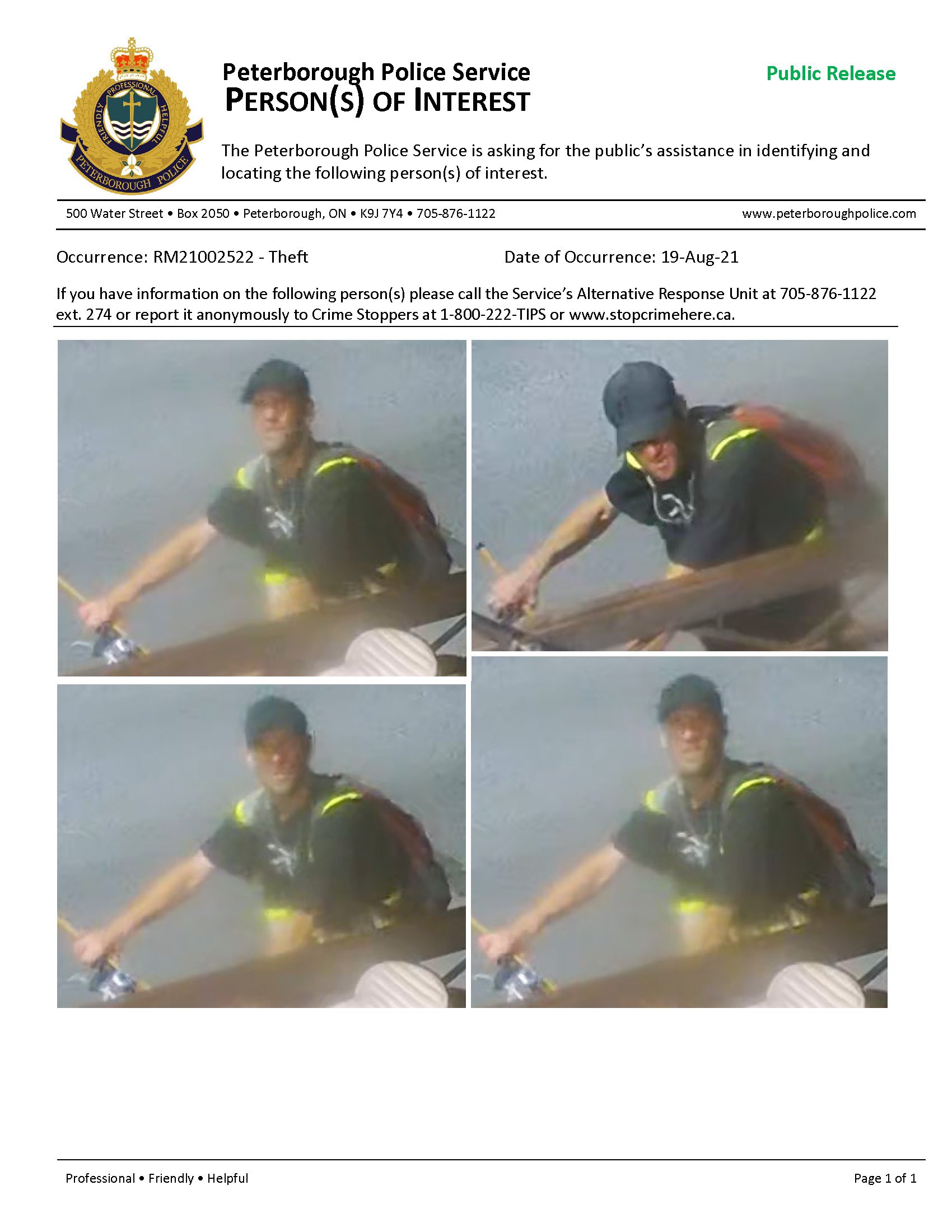 RM21002513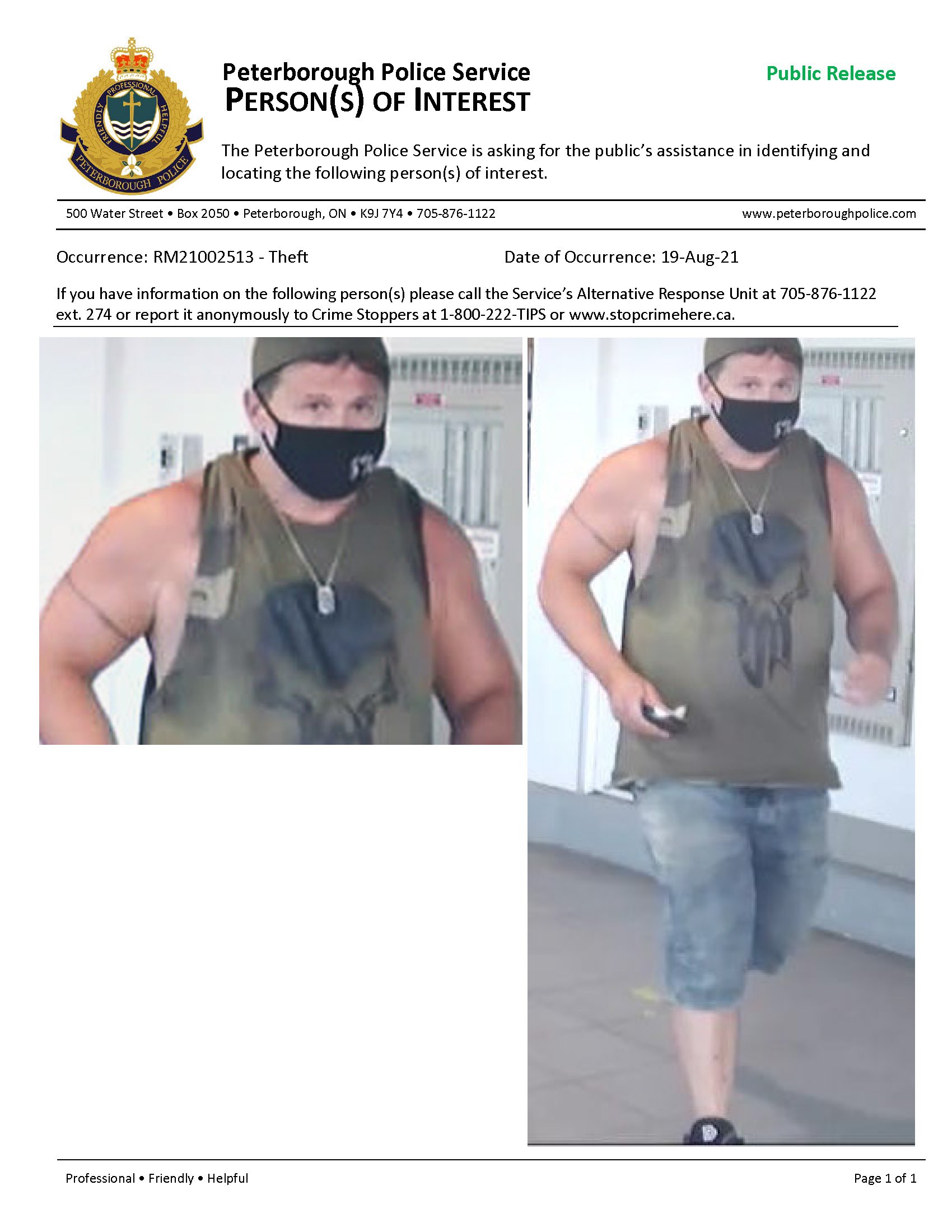 RM21002499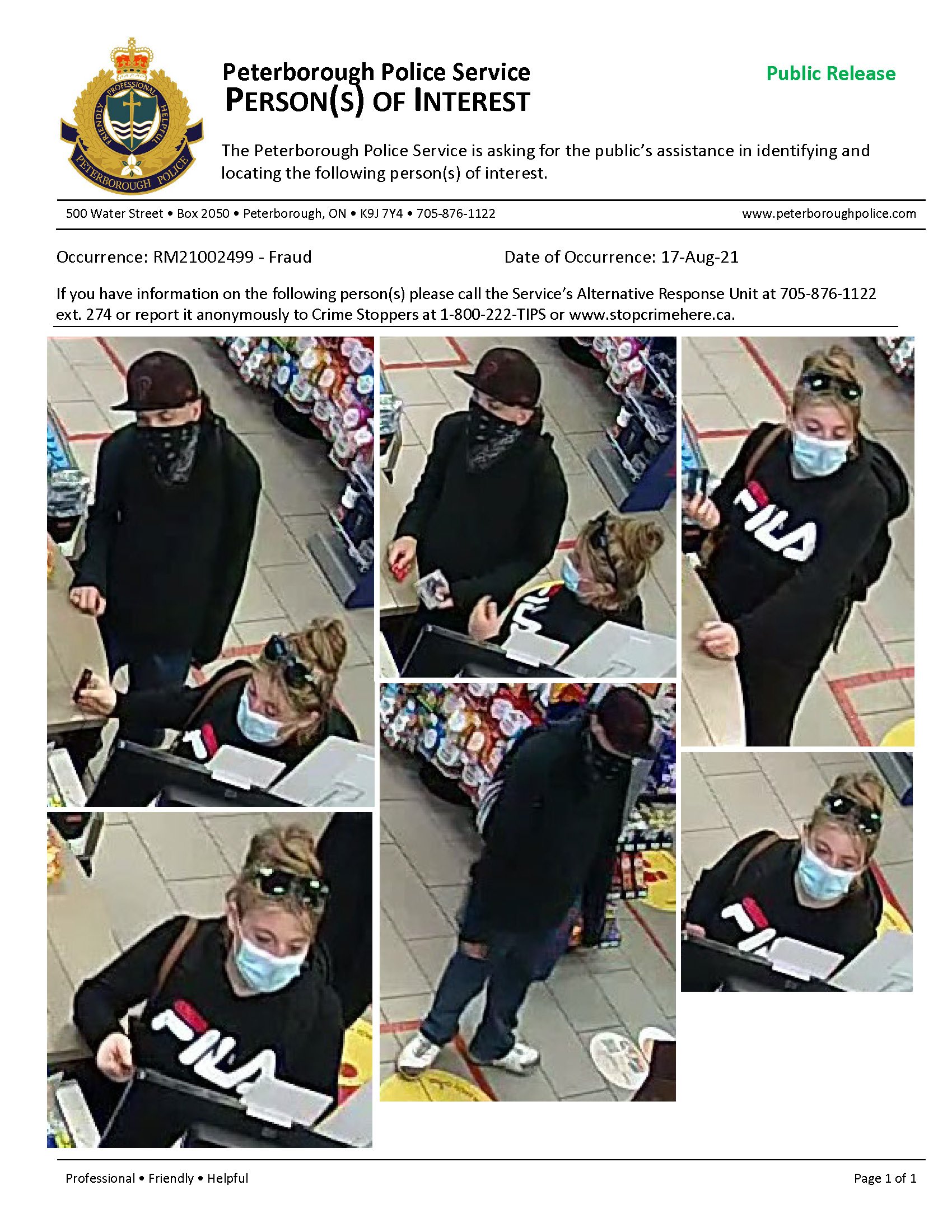 PB21021625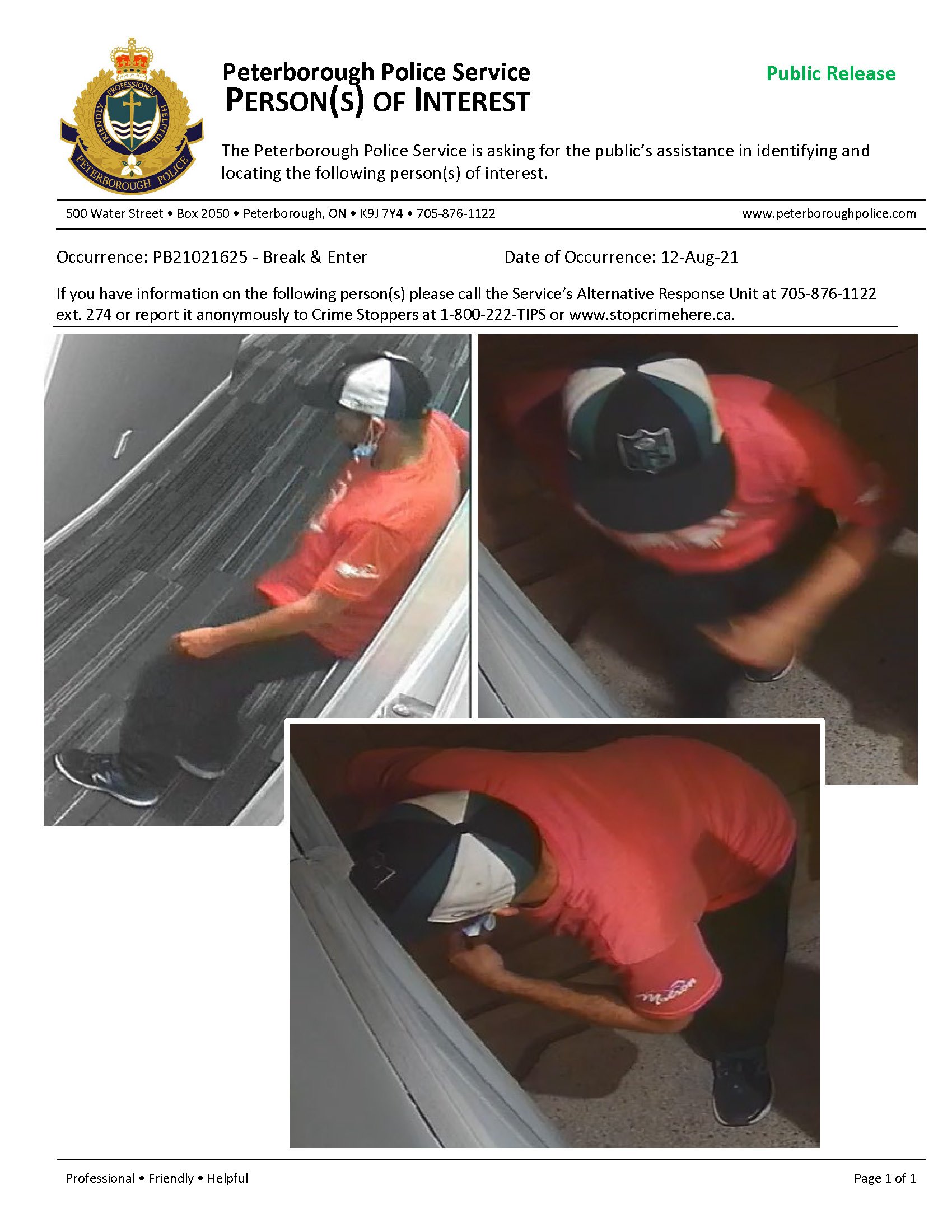 PB21021352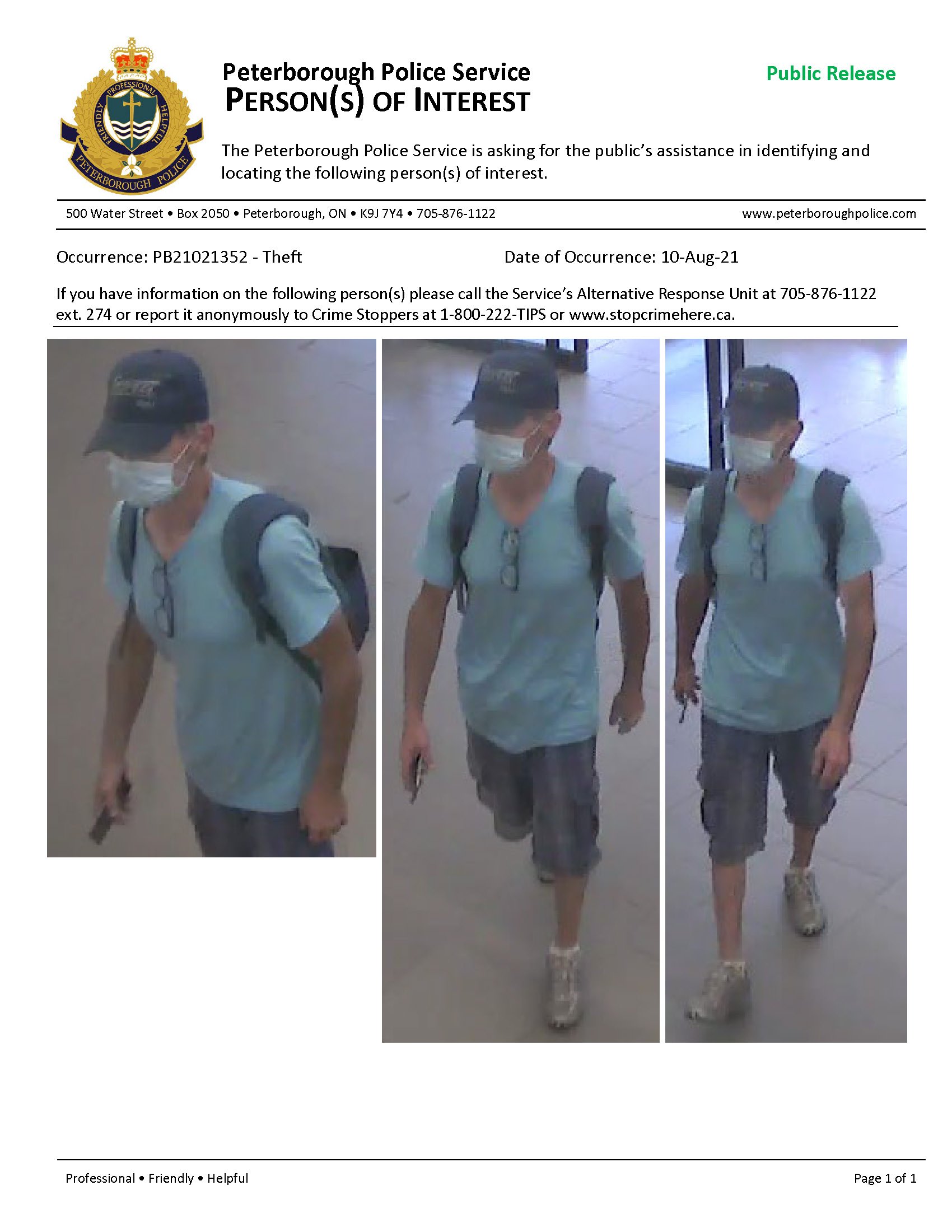 RM21002467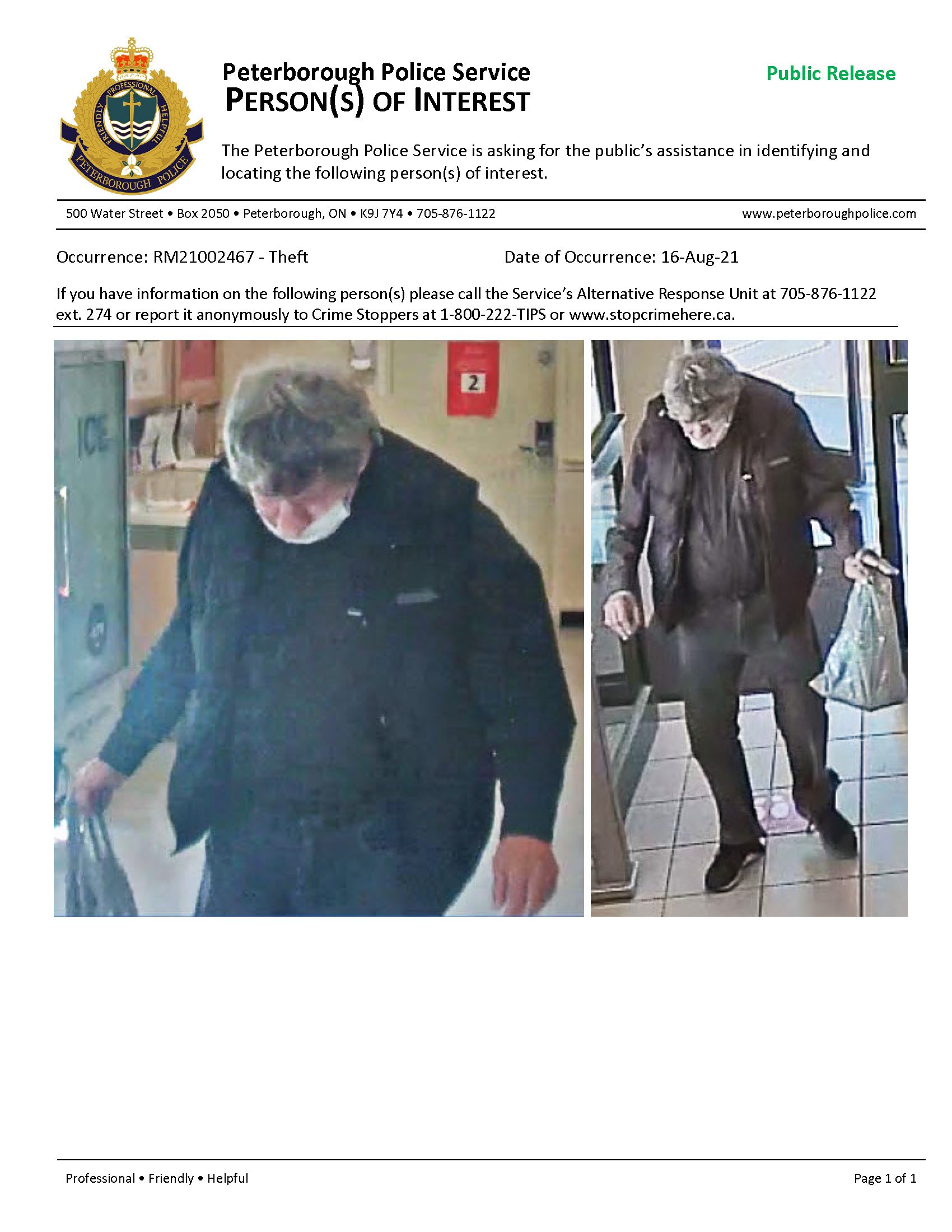 PB21021381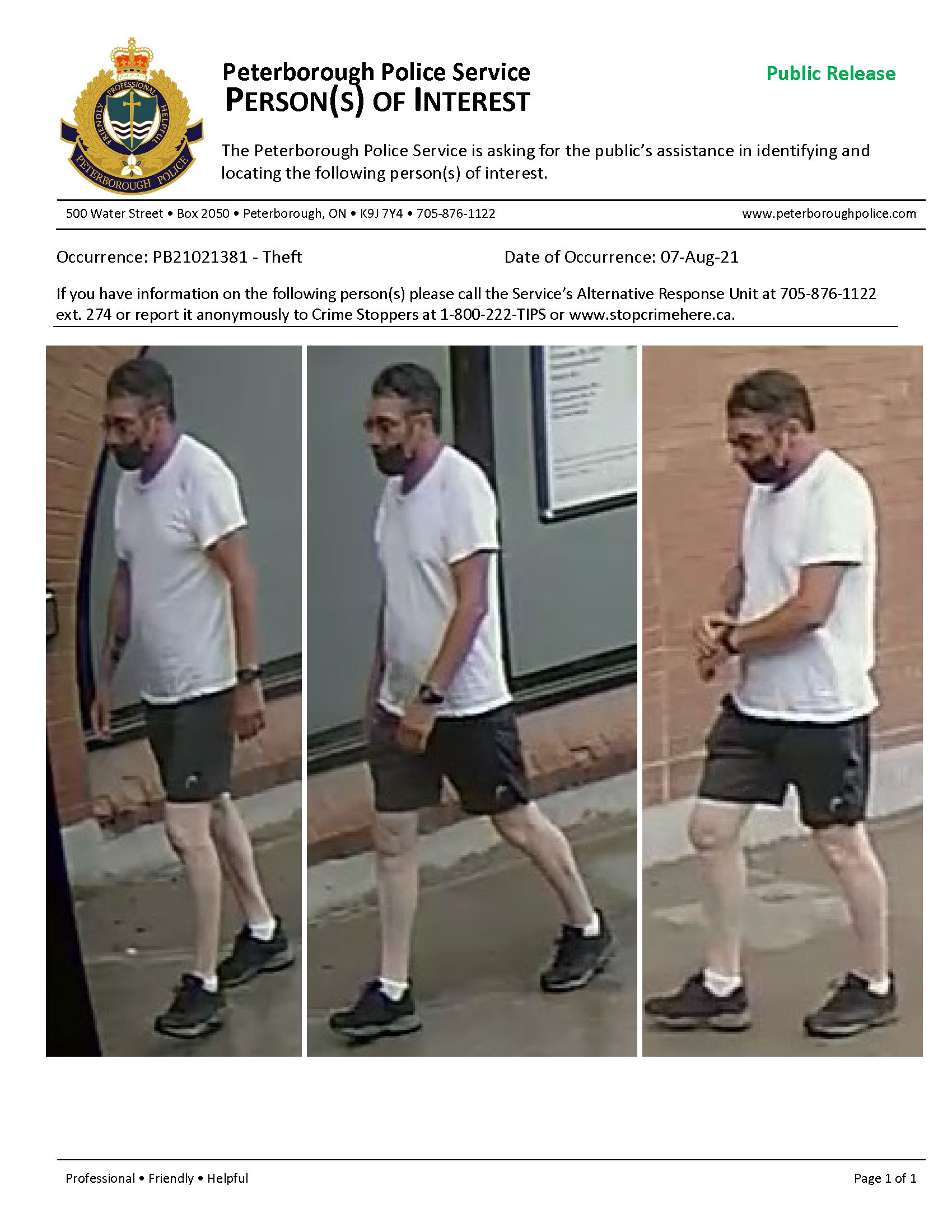 RM21002407
RM21002279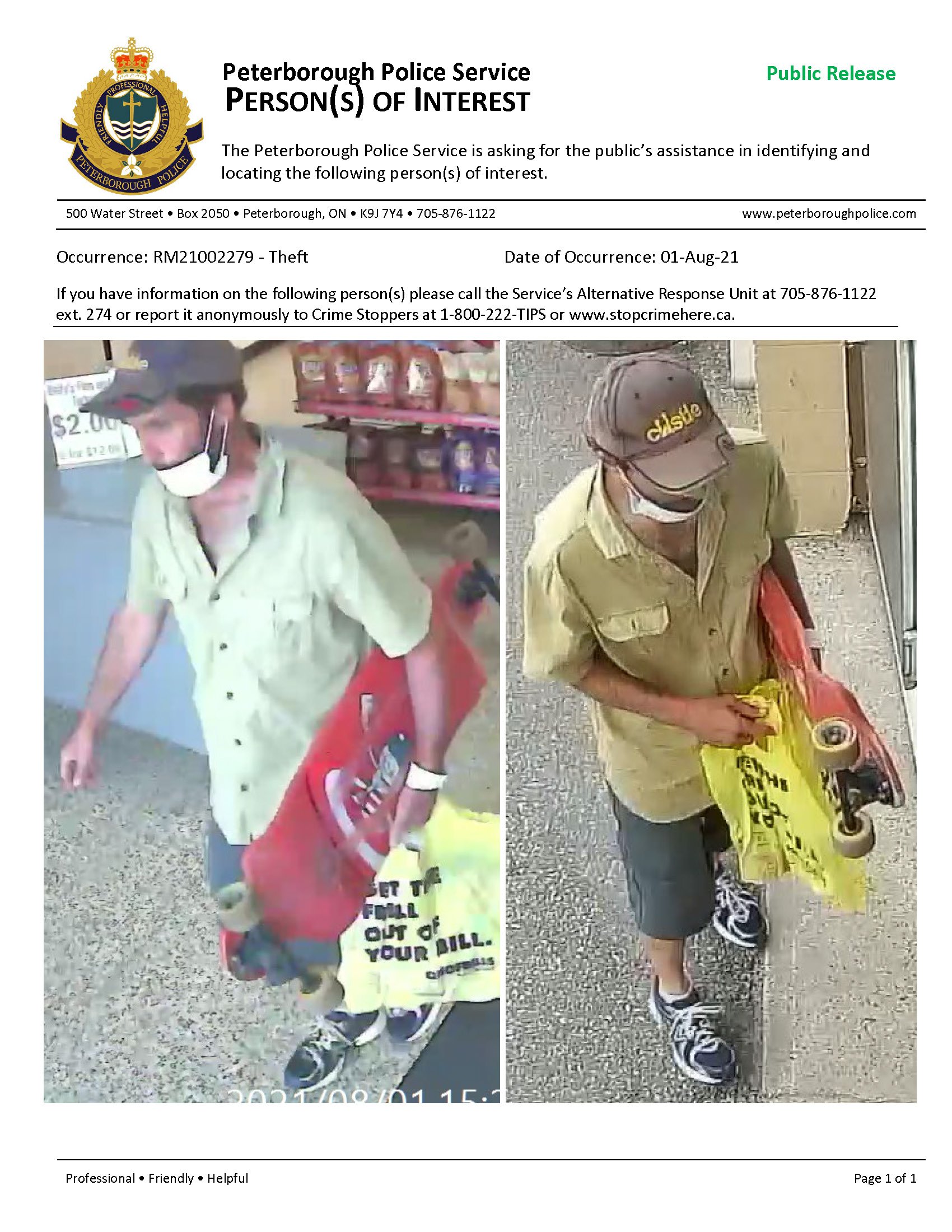 RM21002271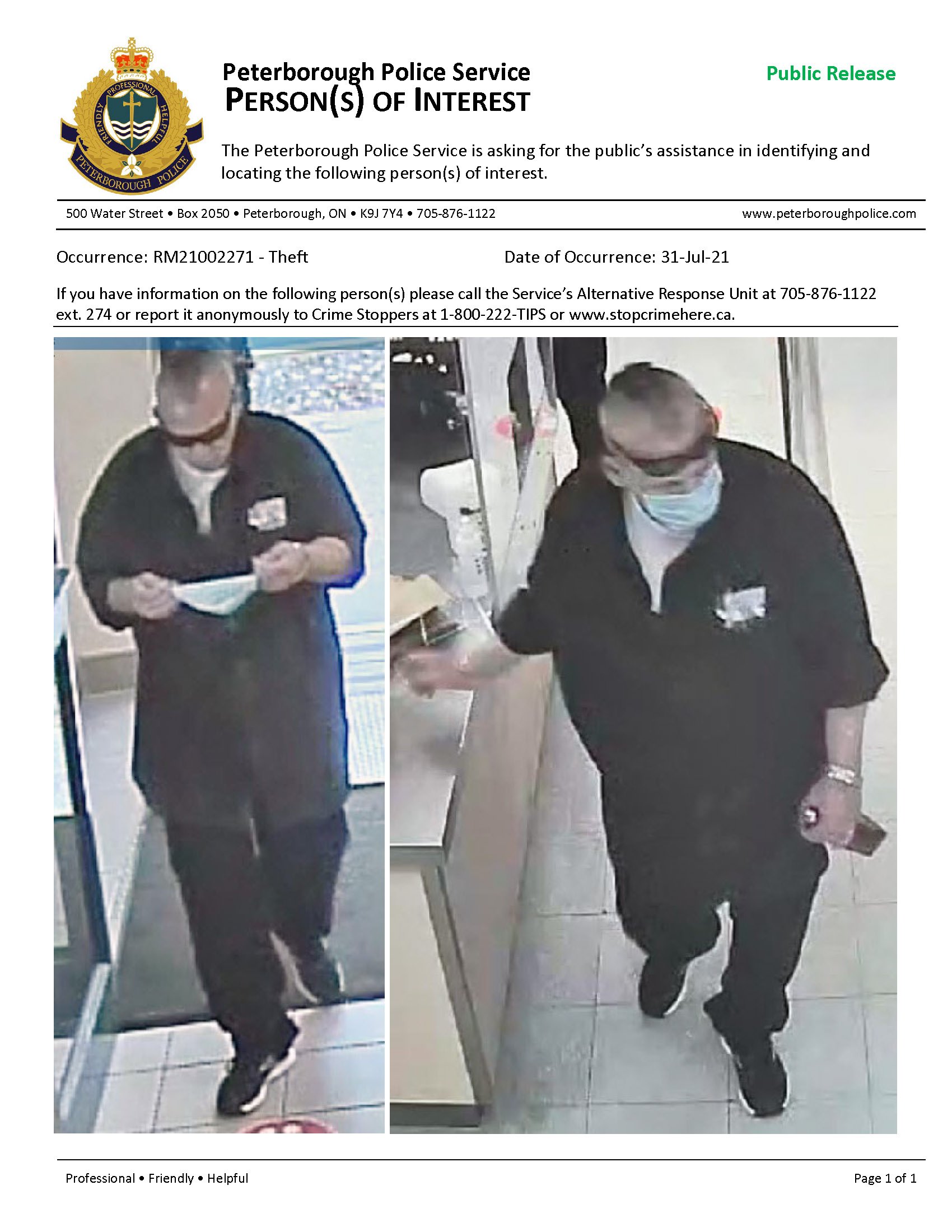 PB21020562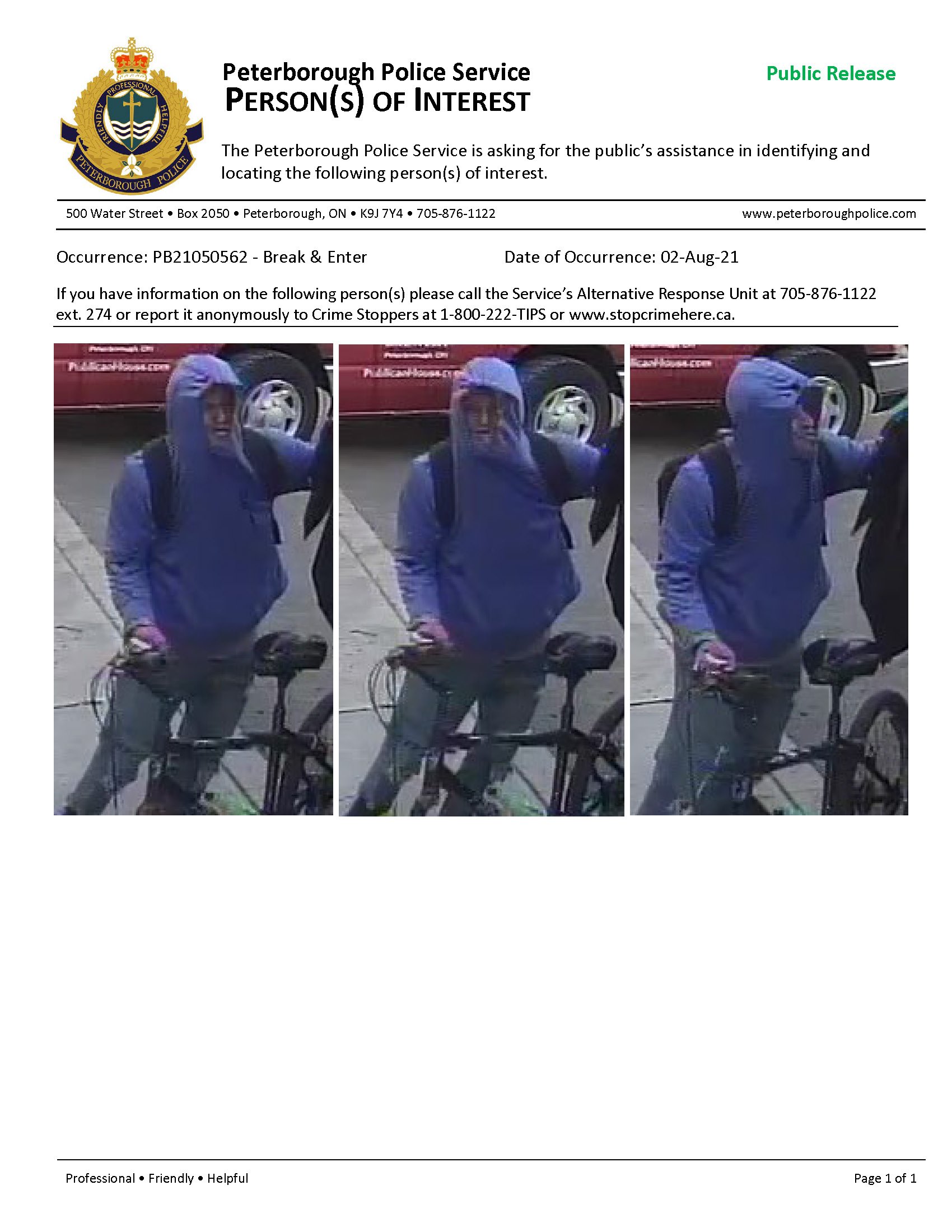 Posted on Thursday, September 09, 2021 12:00 PM
The Peterborough Police Service is asking for the public's assistance in identifying and locating the following persons of interest. If you have information on the following persons please call the Service's Alternative Response Unit at 705-876-1122 ext. 274 or anonymously to Crime Stoppers at 1-800-222-TIPS or Crime Stoppers Online. When calling please quote the incident or occurrence number
---
You can find Persons of Interest from 2020 here!
You can find Persons of Interest...
Posted on Thursday, September 09, 2021 08:41 AM
Calls for Service:
(Sep.8 at 8:00am to Sep.9 at 8:00am) 83
Body Found
Peterborough Police say the incident in the area of Hunter Street West and Burnham Street Wednesday afternoon is now a coroner's investigation. A 9-1-1 call was received about 5:30pm on September 8, 2021 about a body in the water. Life saving measures were attempted but the person was pronounced deceased at Peterborough Regional Health Centre. Peterborough Police conducted an investigation. ...
Posted on Wednesday, September 08, 2021 10:27 AM
Calls for Service:
(Sep.7 at 8:00am to Sep.8 at 8:00am) 98
Impaired by Drug Arrest
A 36-year-old Maynooth woman is facing impaired charges after several members of the public called about a possible impaired driver.
At approximately 11:00am on September 7, 2021, officers were called to the area of Lansdowne Street West and The Parkway. When officers arrived, they located the vehicle still running with the driver passed out behind the wheel. Further signs of impairment were...
Posted on Tuesday, September 07, 2021 01:56 PM
Sexual Assault Arrest
A 68-year-old Peterborough man wanted on a Manitoba-wide warrant for sexual assault is facing more charges.
Just after midnight on September 5, 2021, Peterborough Police received several 9-1-1 calls about a woman calling for help. When officers arrived in the Brock Street and Bethune Street area, they learned a 42-year-old female had been sleeping in a culvert when she awoke to an unwanted man on top of her and cried out. Witnesses say another man ran in to...