Posted on Friday, May 14, 2021 03:49 PM
Calls for Service:
(May.13 at 8:00am to May.14 at 8:00am) 109
Motor Vehicle Collision - North Monaghan Parkway
Peterborough Police Service responded to a call about a motor vehicle collision in the west end of the City of Peterborough Friday morning.
At approximately 10:00 am on May 14, 2021, officers were called to North Monaghan Parkway and Elmdale Road after a collision between two vehicles.
Both drivers were treated by EMS at the scene. The 76-year-old male driver of one of the vehicles...
Posted on Friday, May 14, 2021 12:00 PM
RM21000753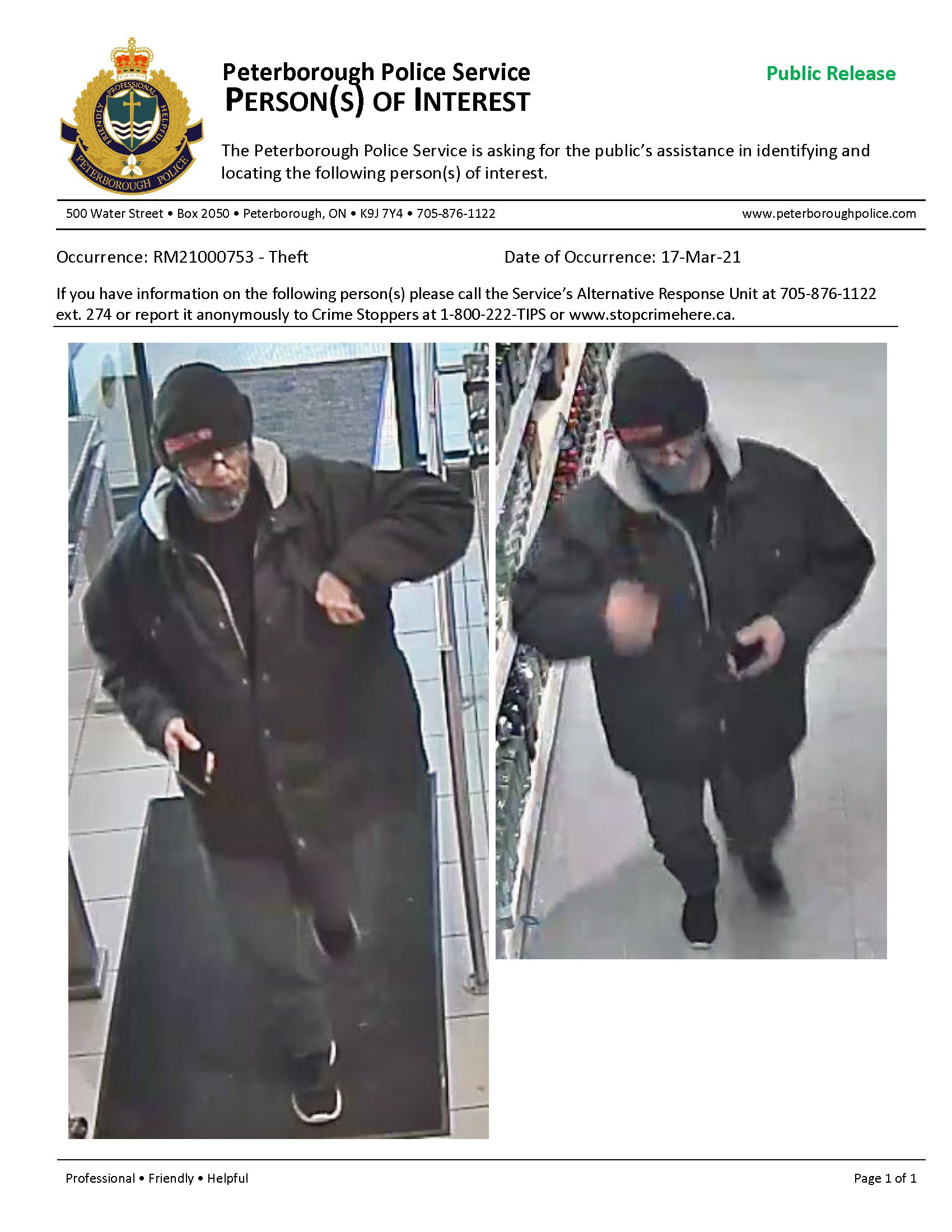 RM21000769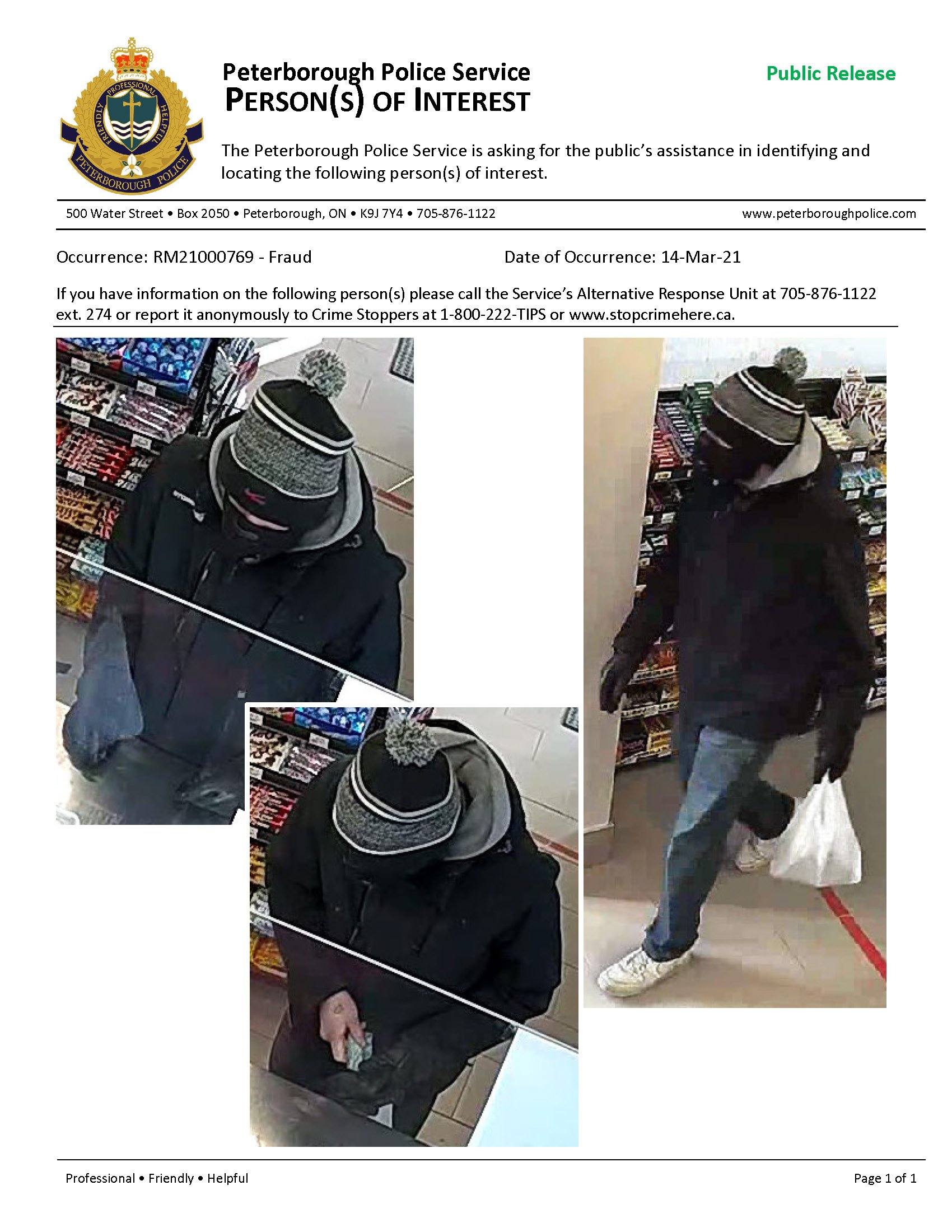 RM21000789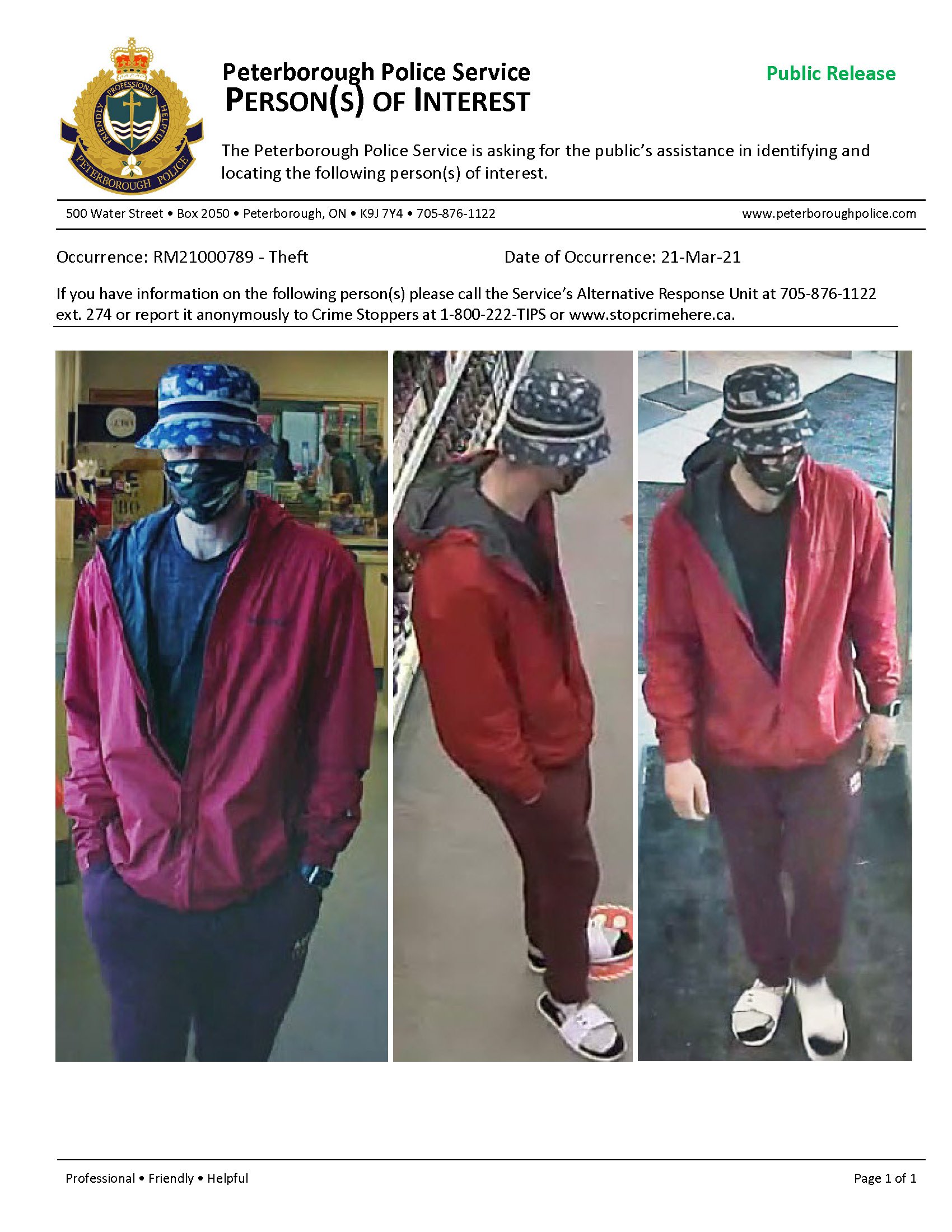 RM21000754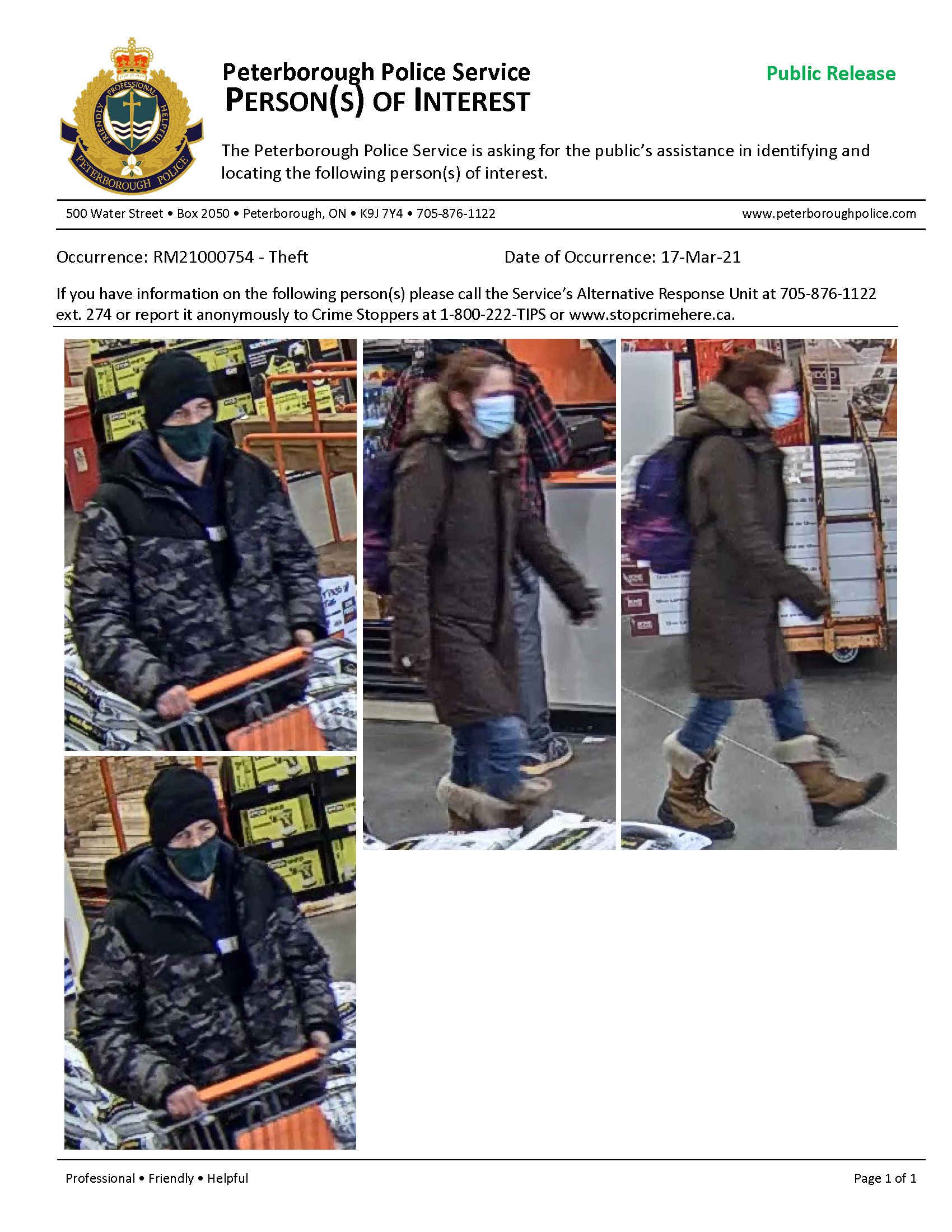 RM21000742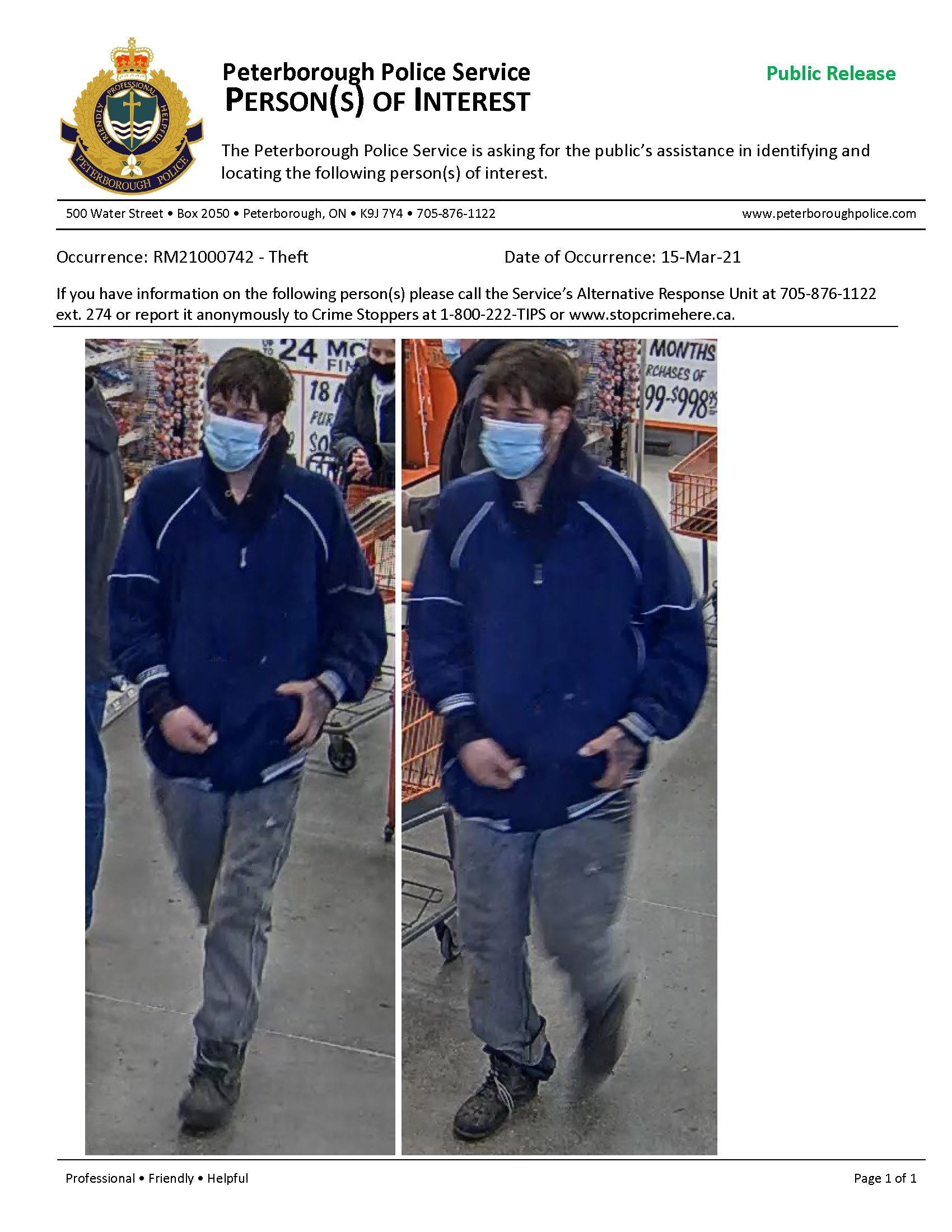 RM21000709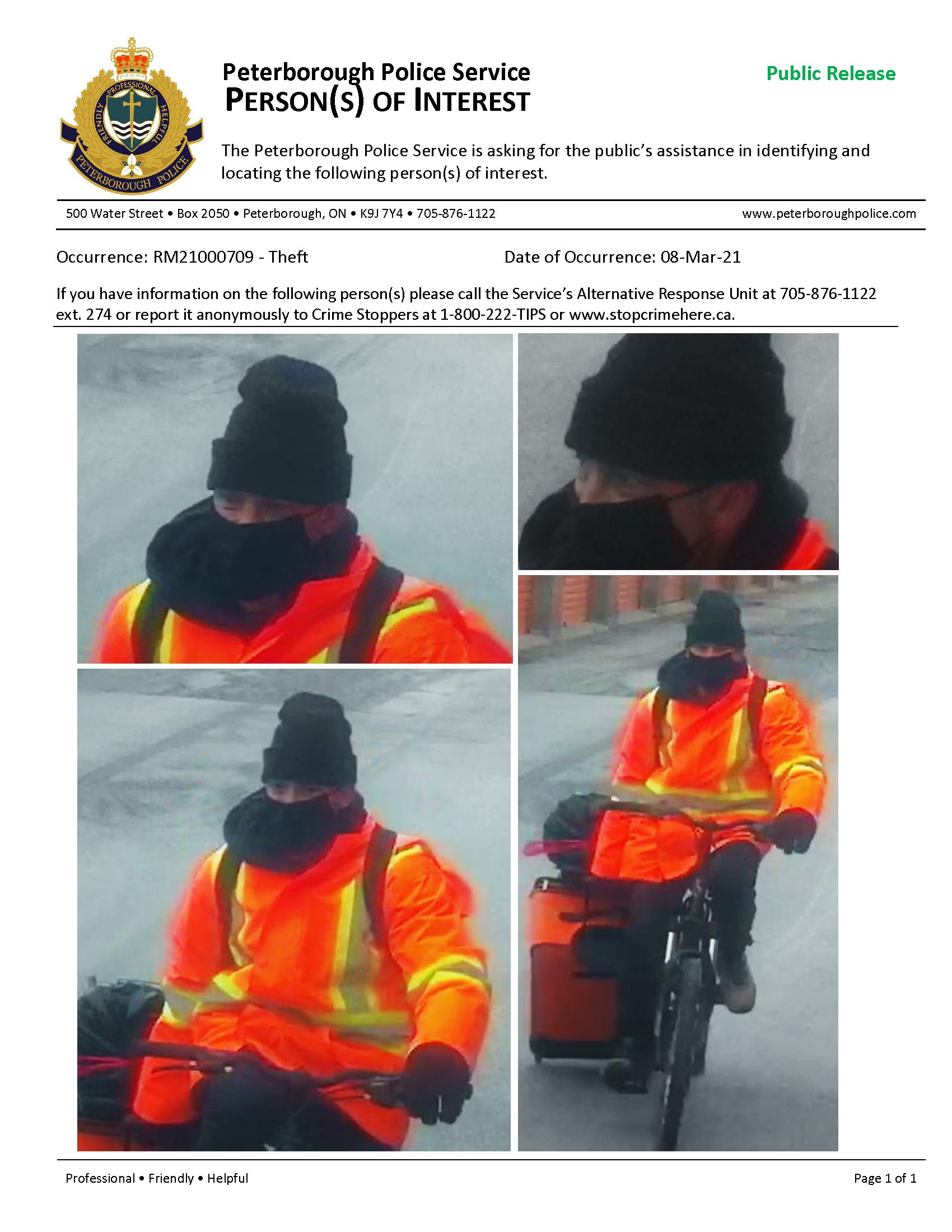 RM21000622
RM21000513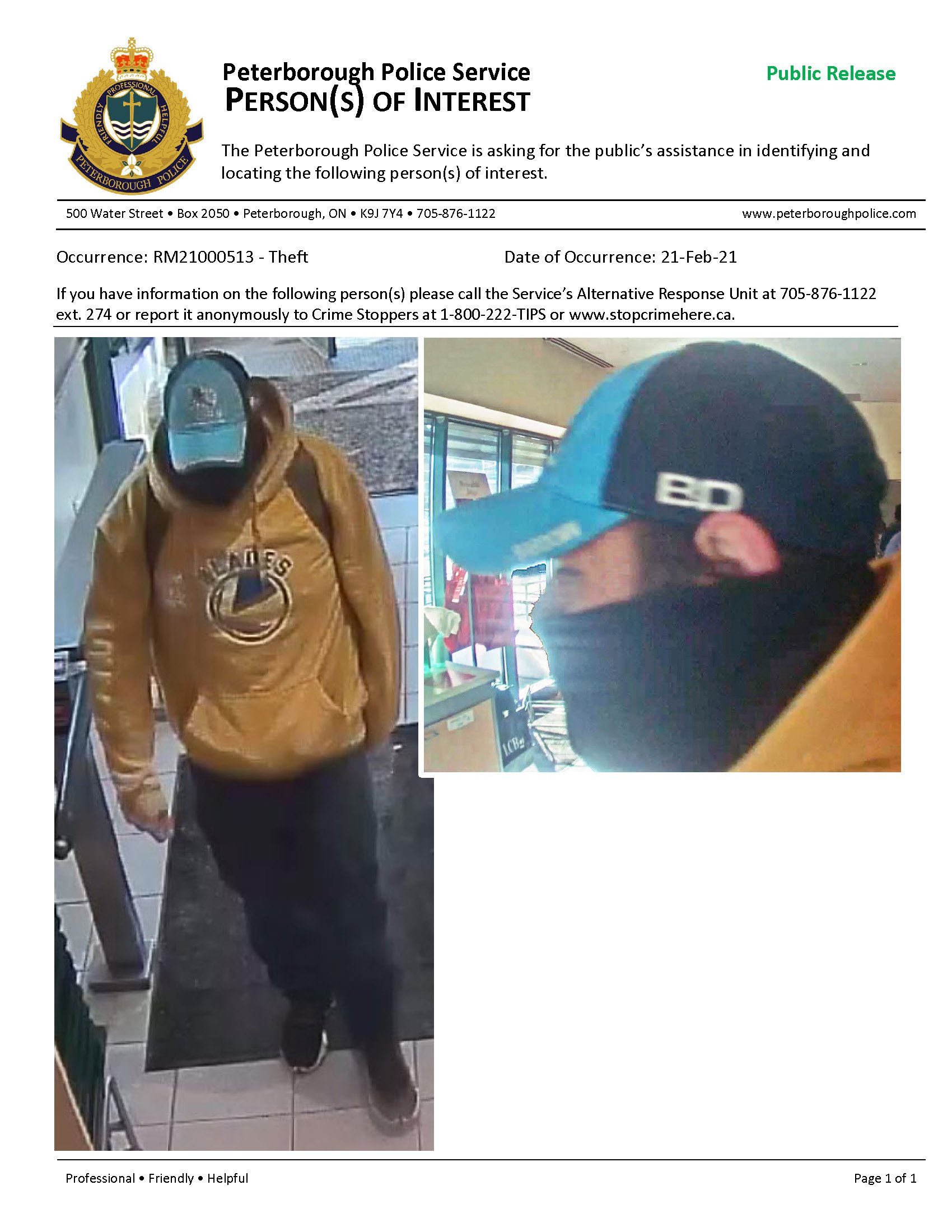 RM21000562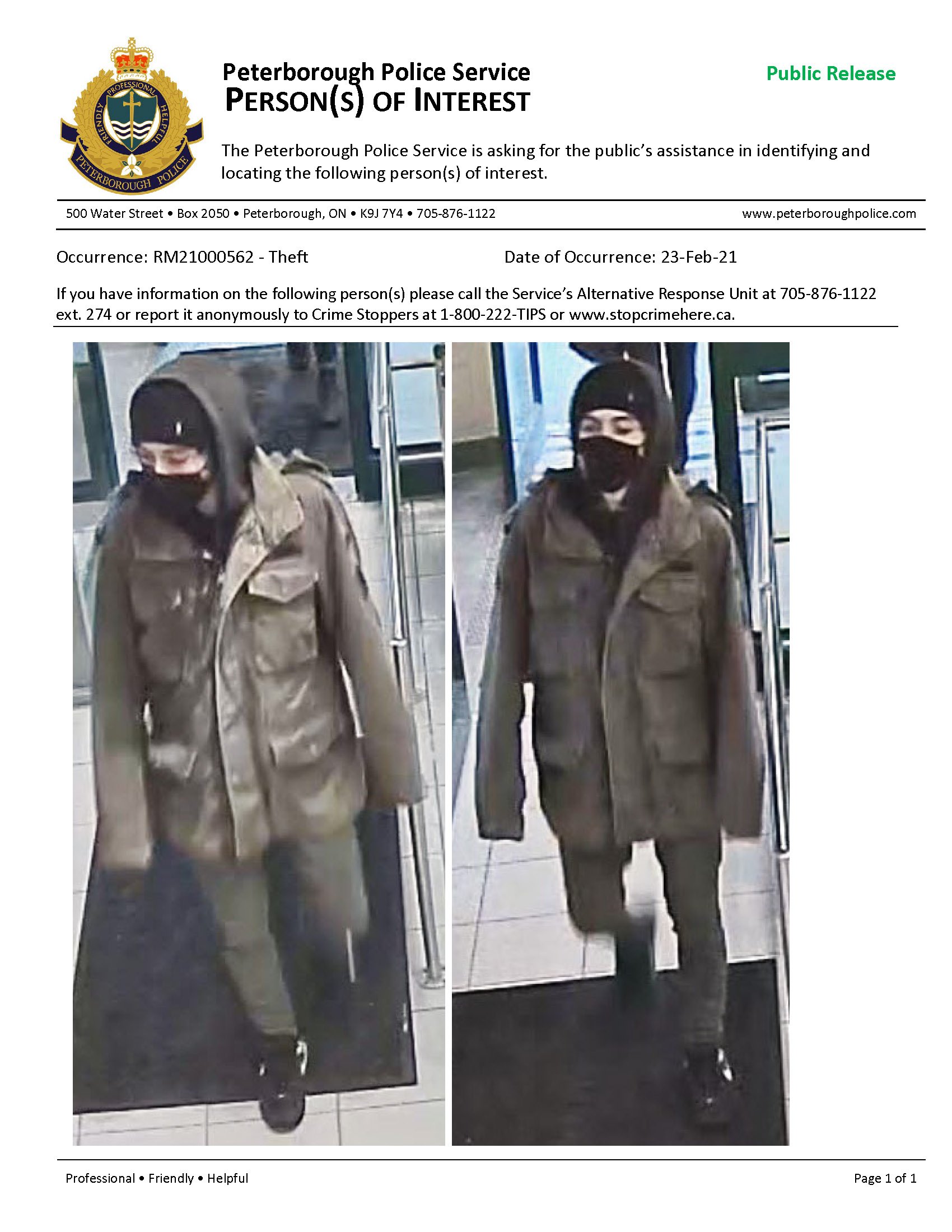 PB21004902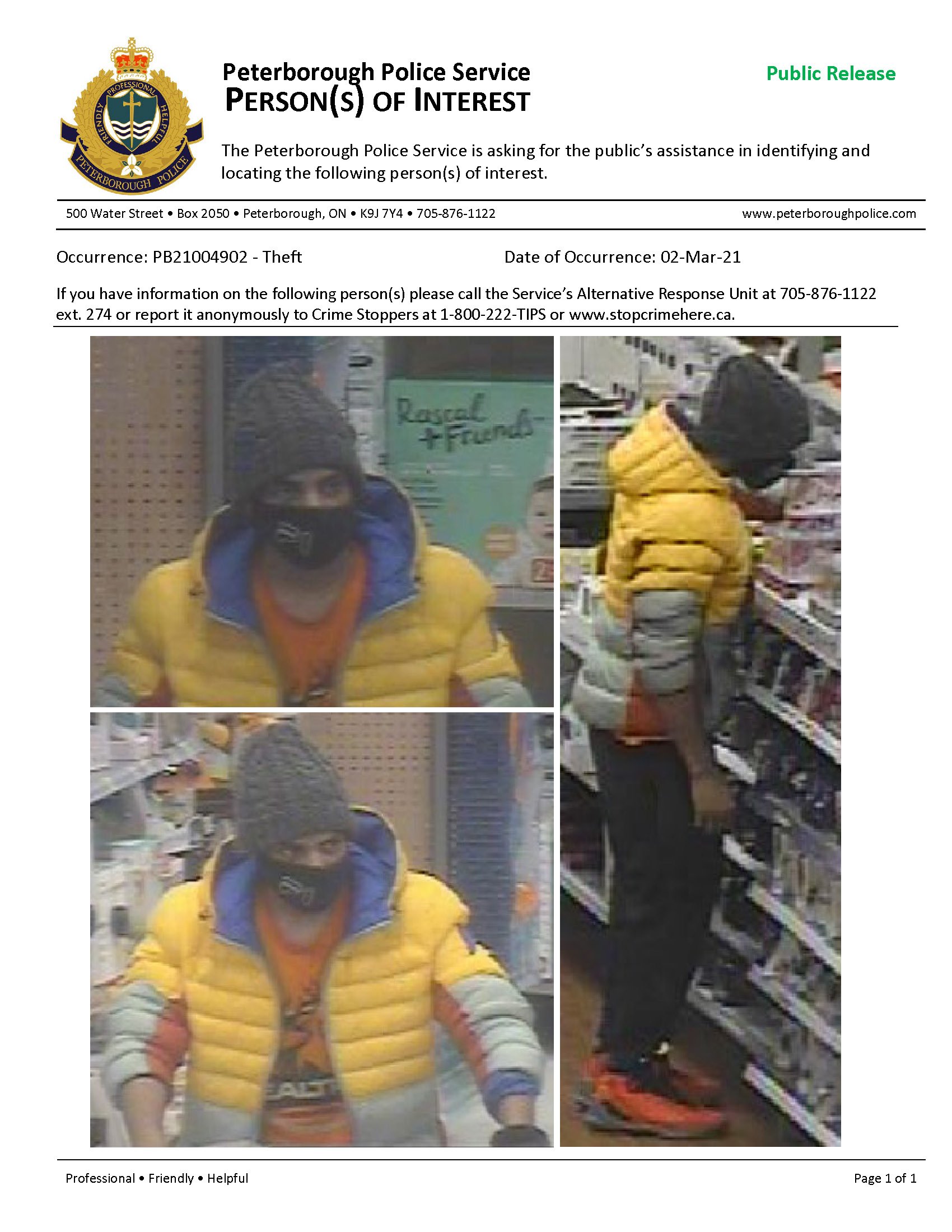 PB21004902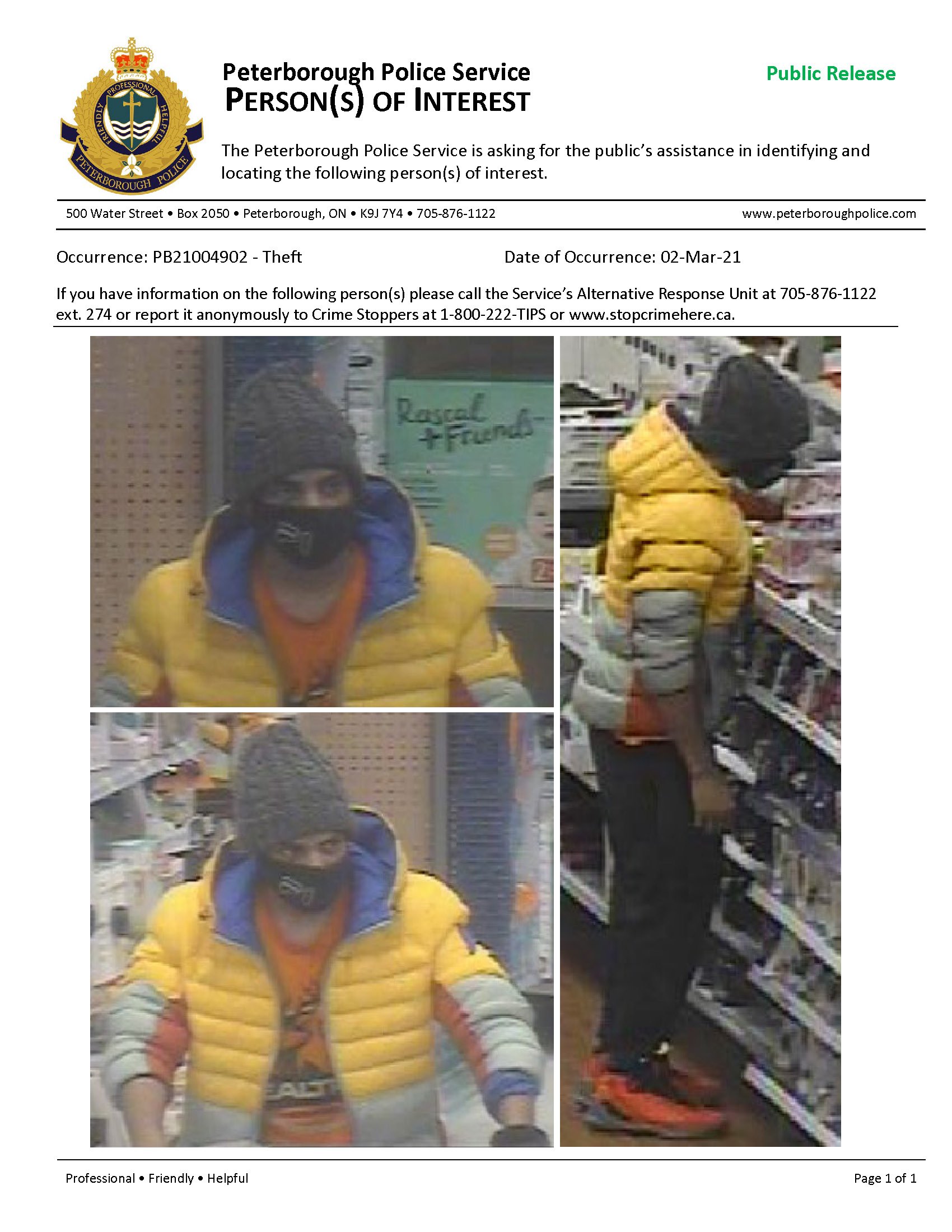 RM21000498
RM21000508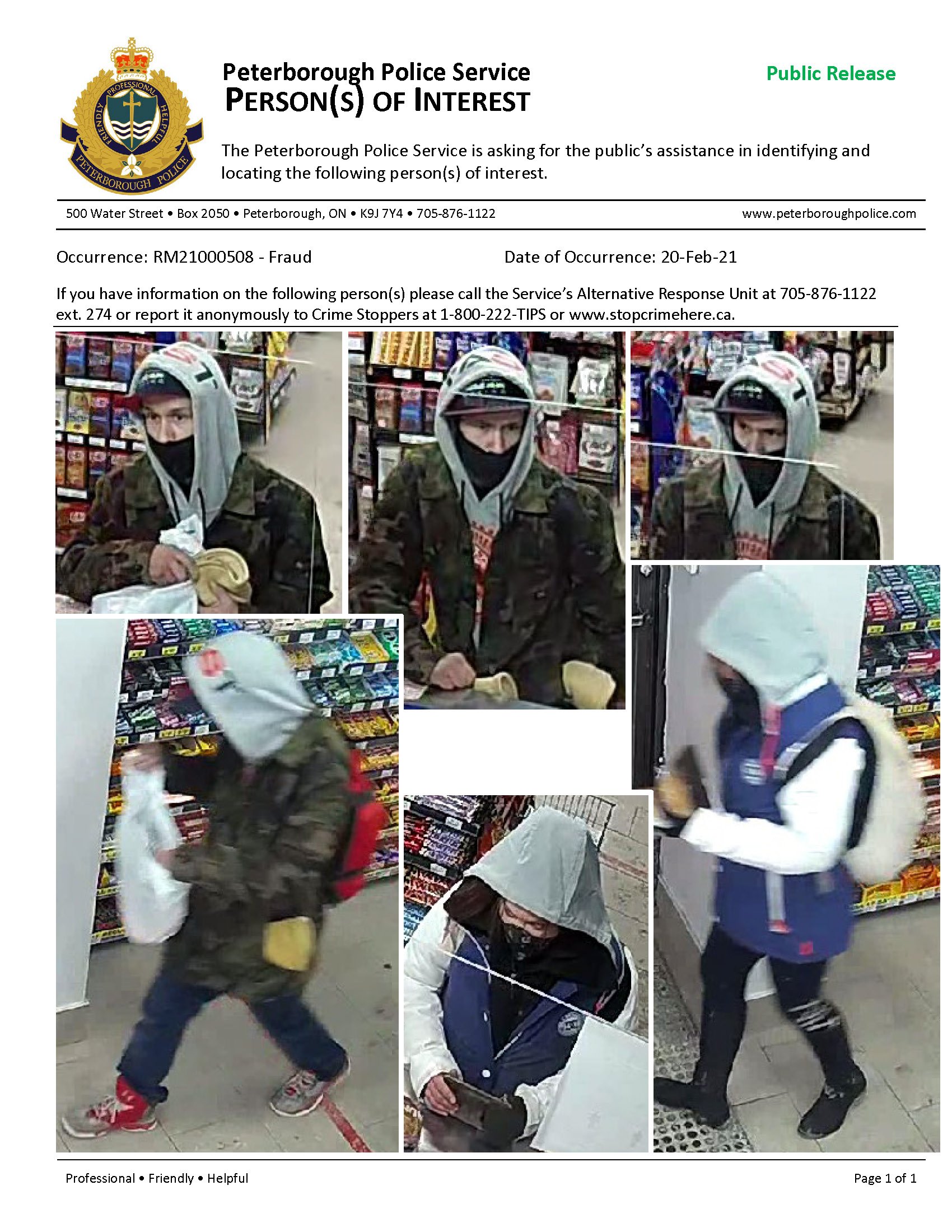 RM21000224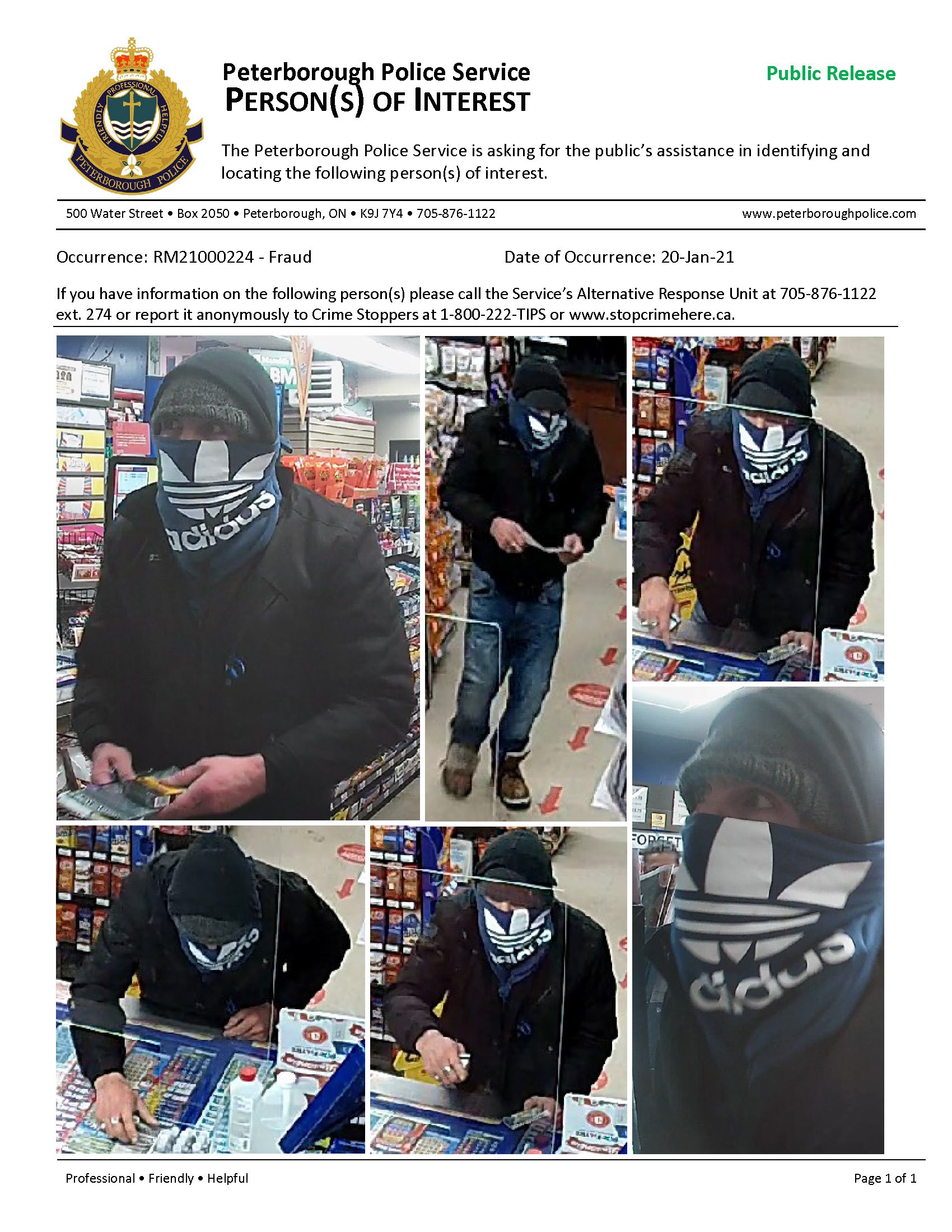 RM21000356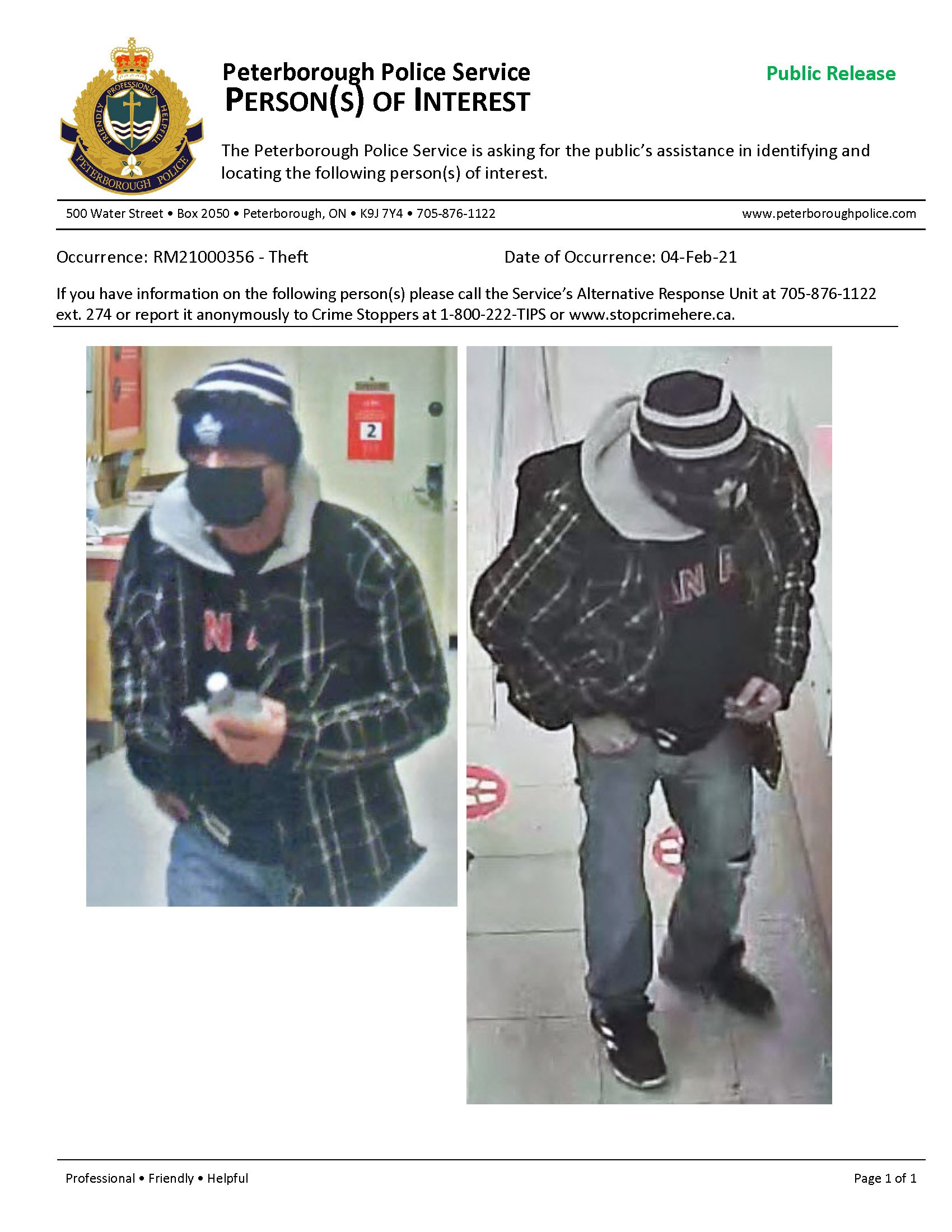 RM21000284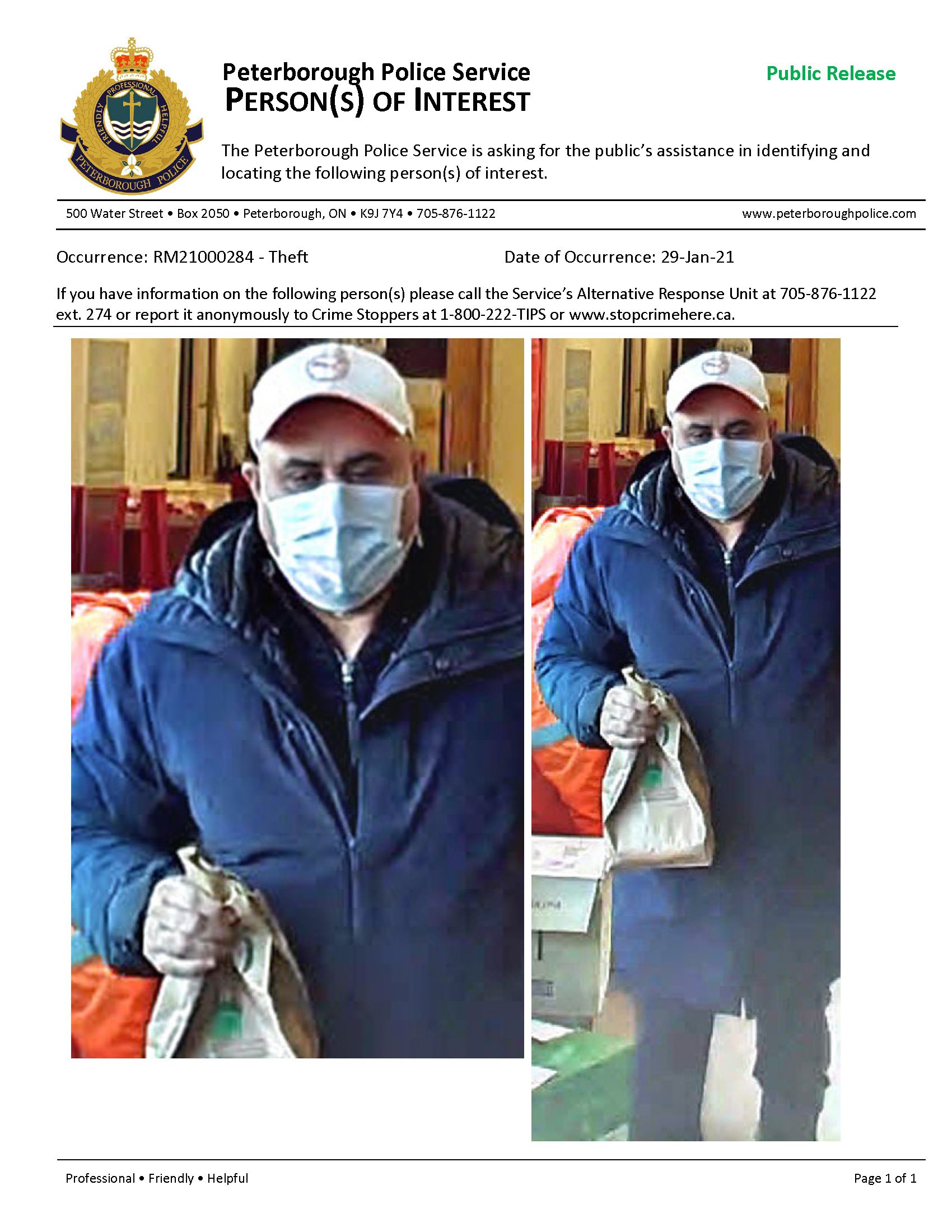 ---
PB21003347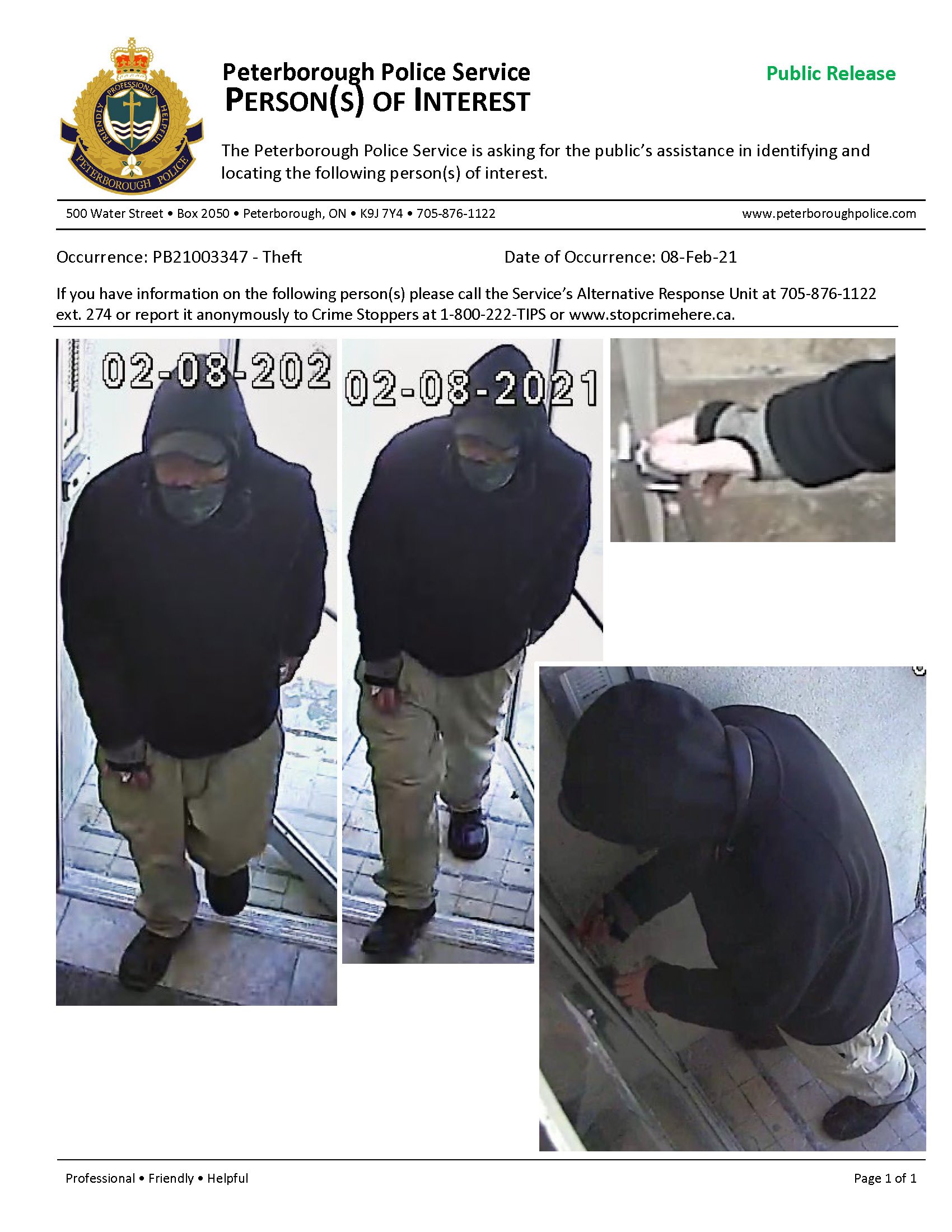 ---
RM21000163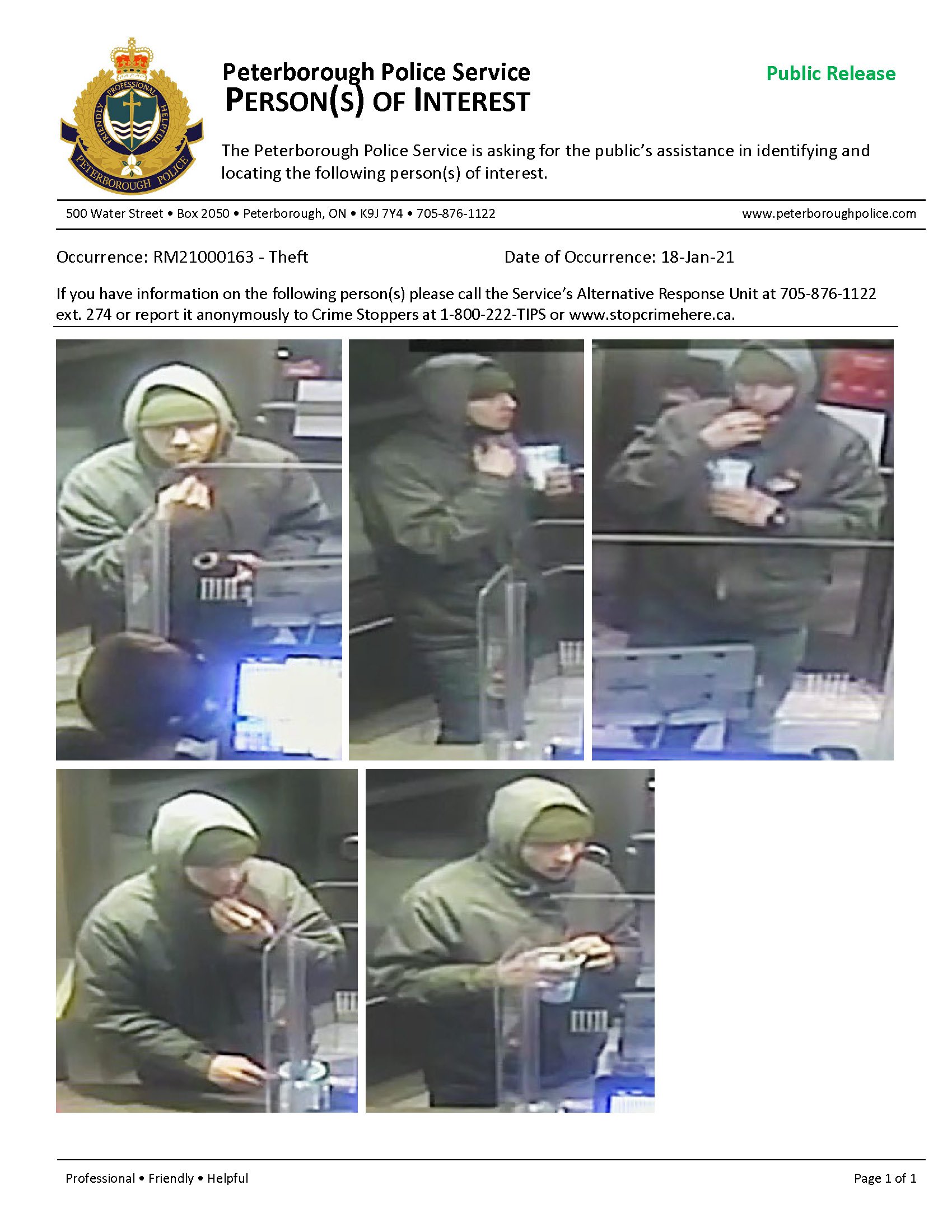 ---
RM20003650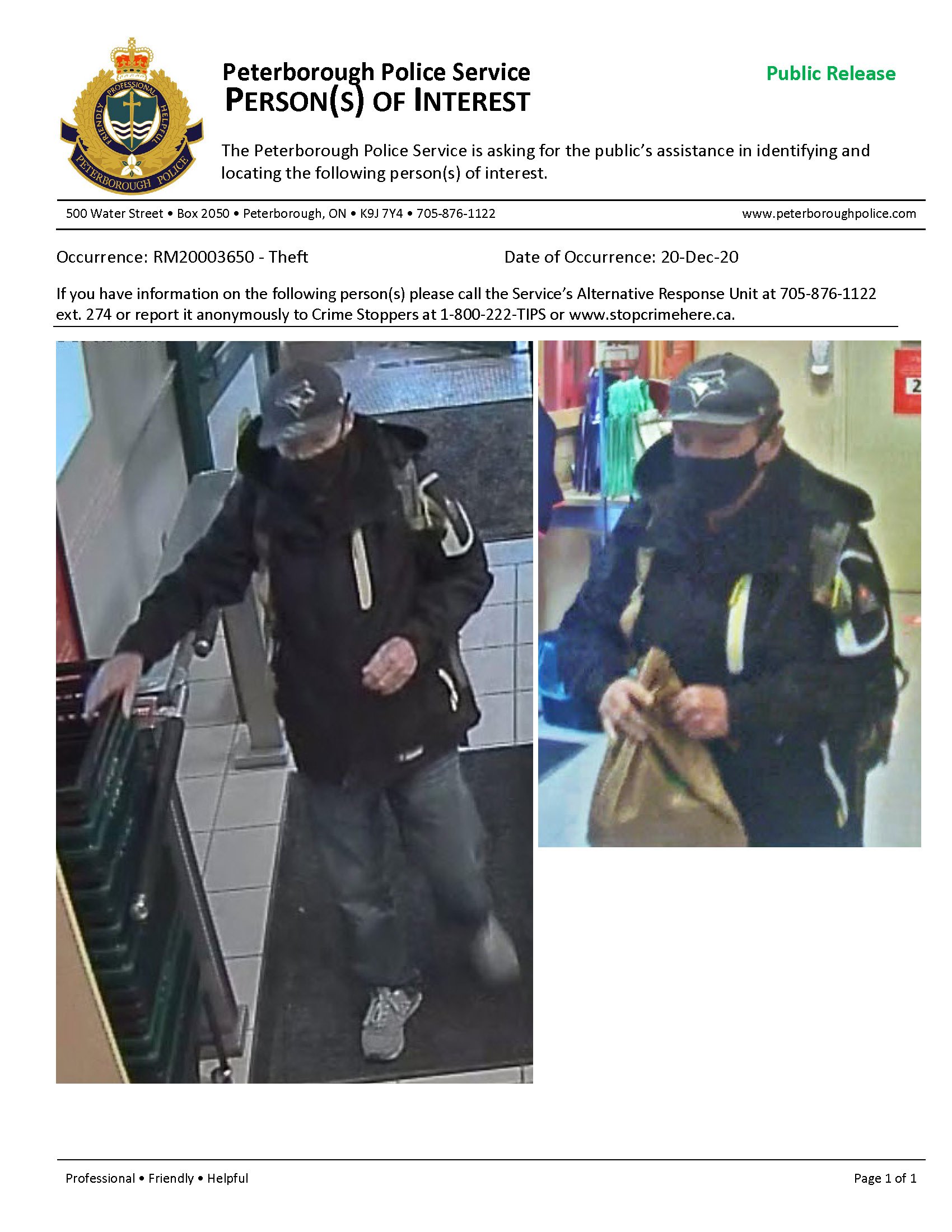 ---
RM21000248
---
RM21000141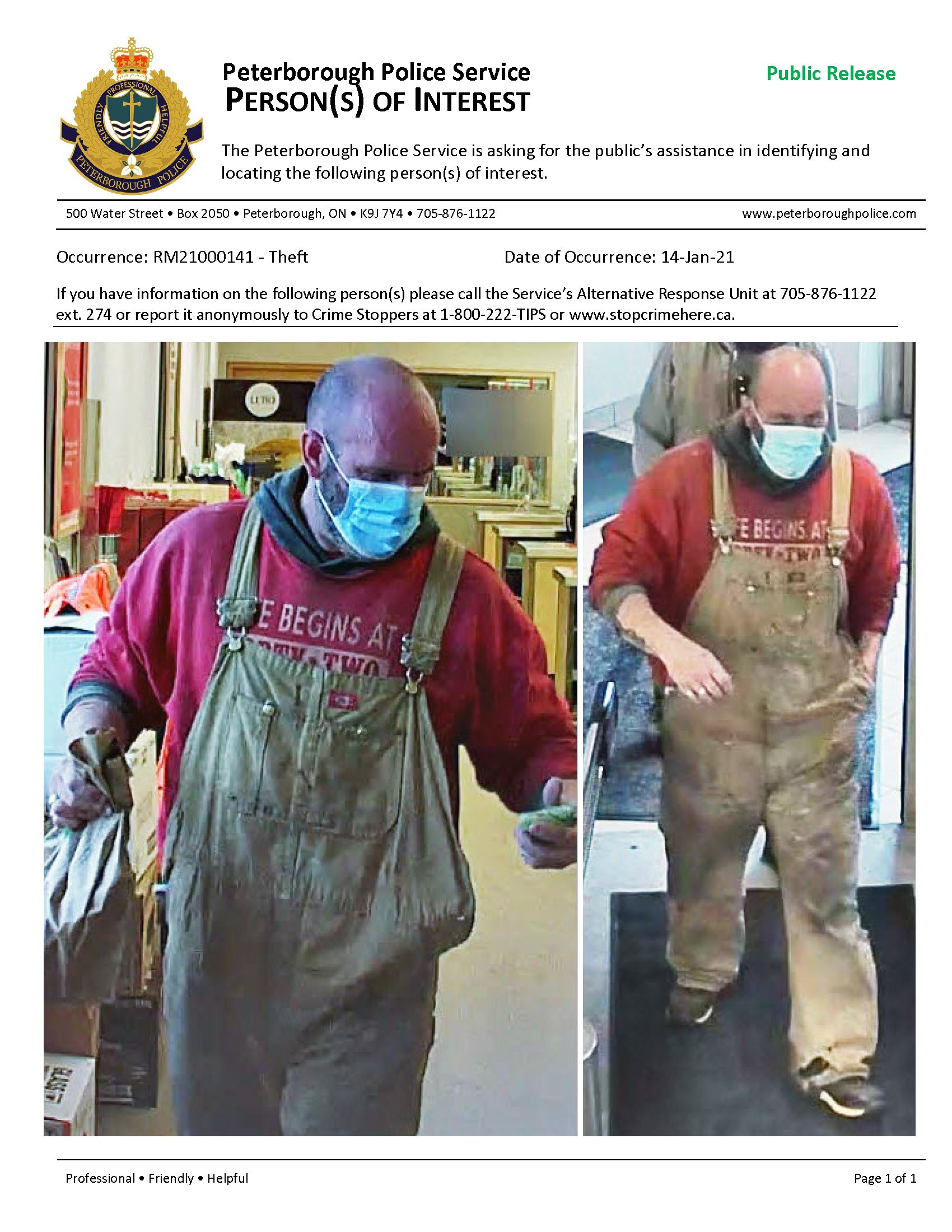 ---
PB20033041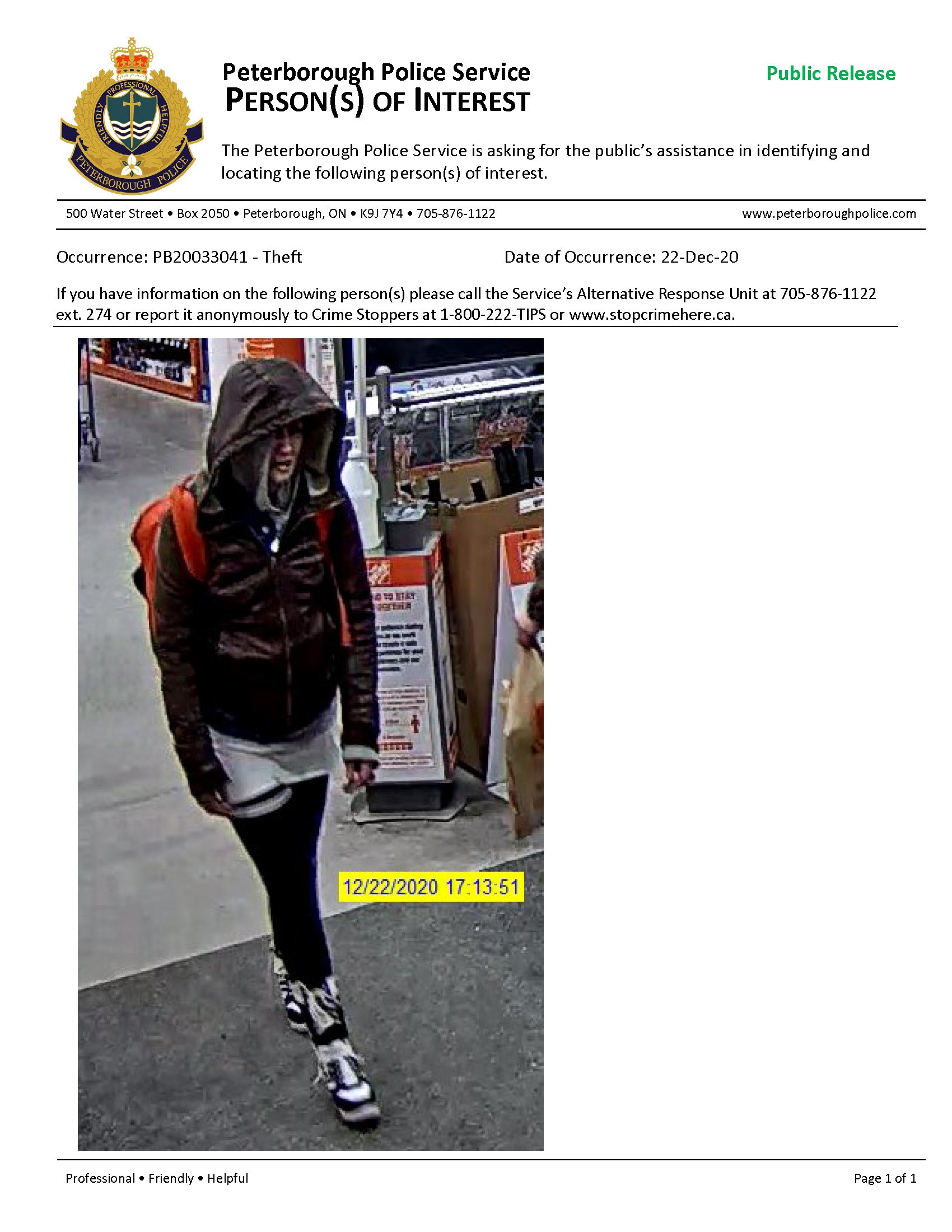 ---
RM21000058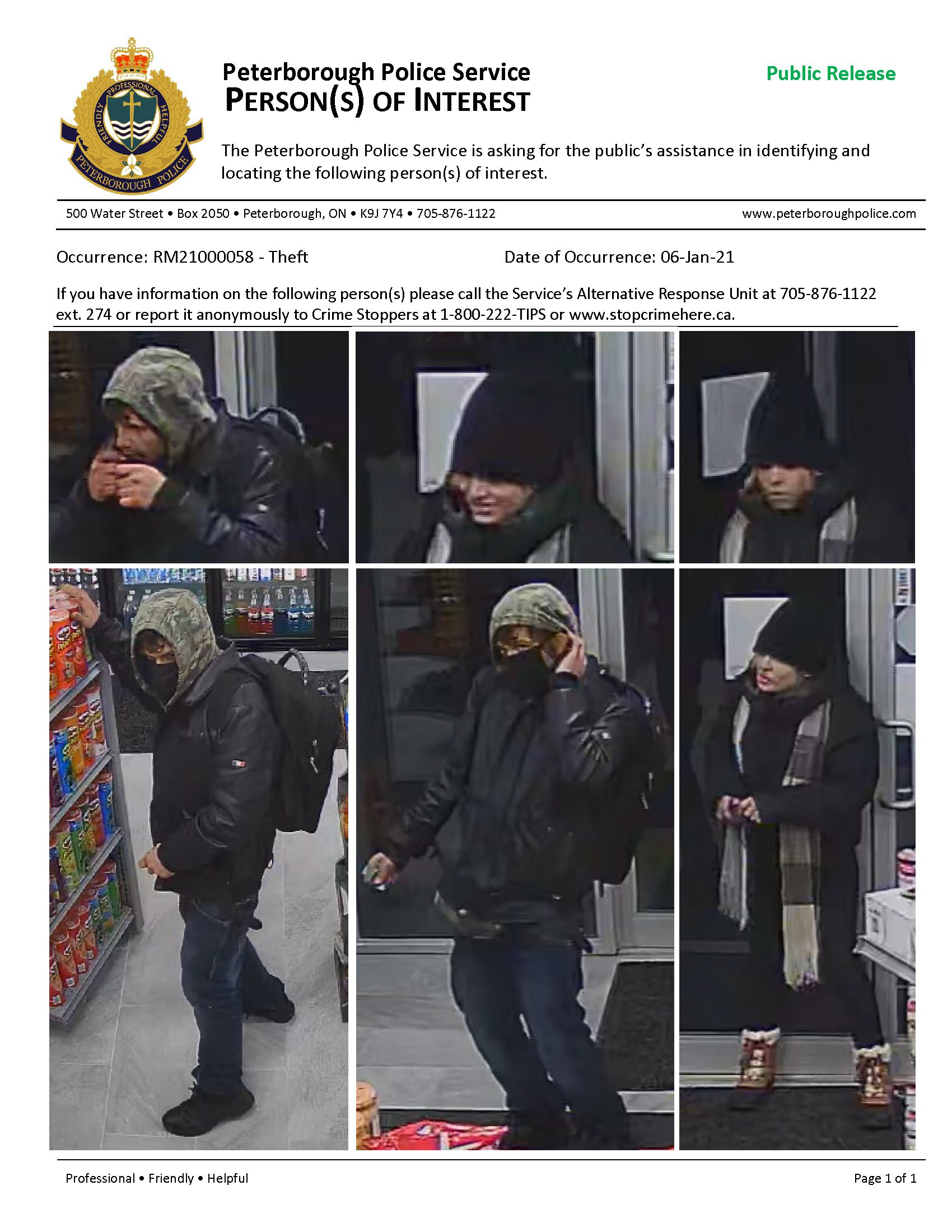 ---
RM20003637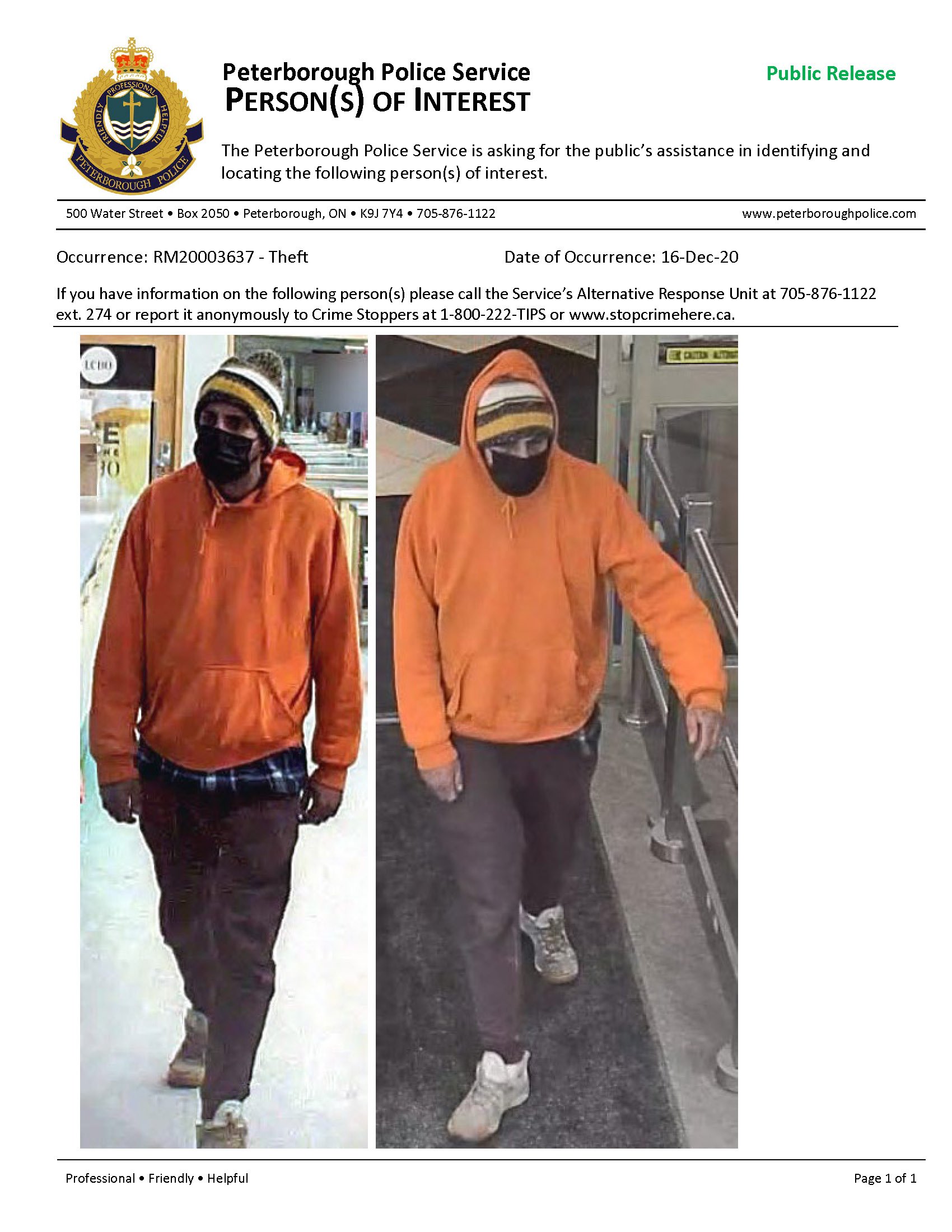 ---
RM20003778
---
PB20033346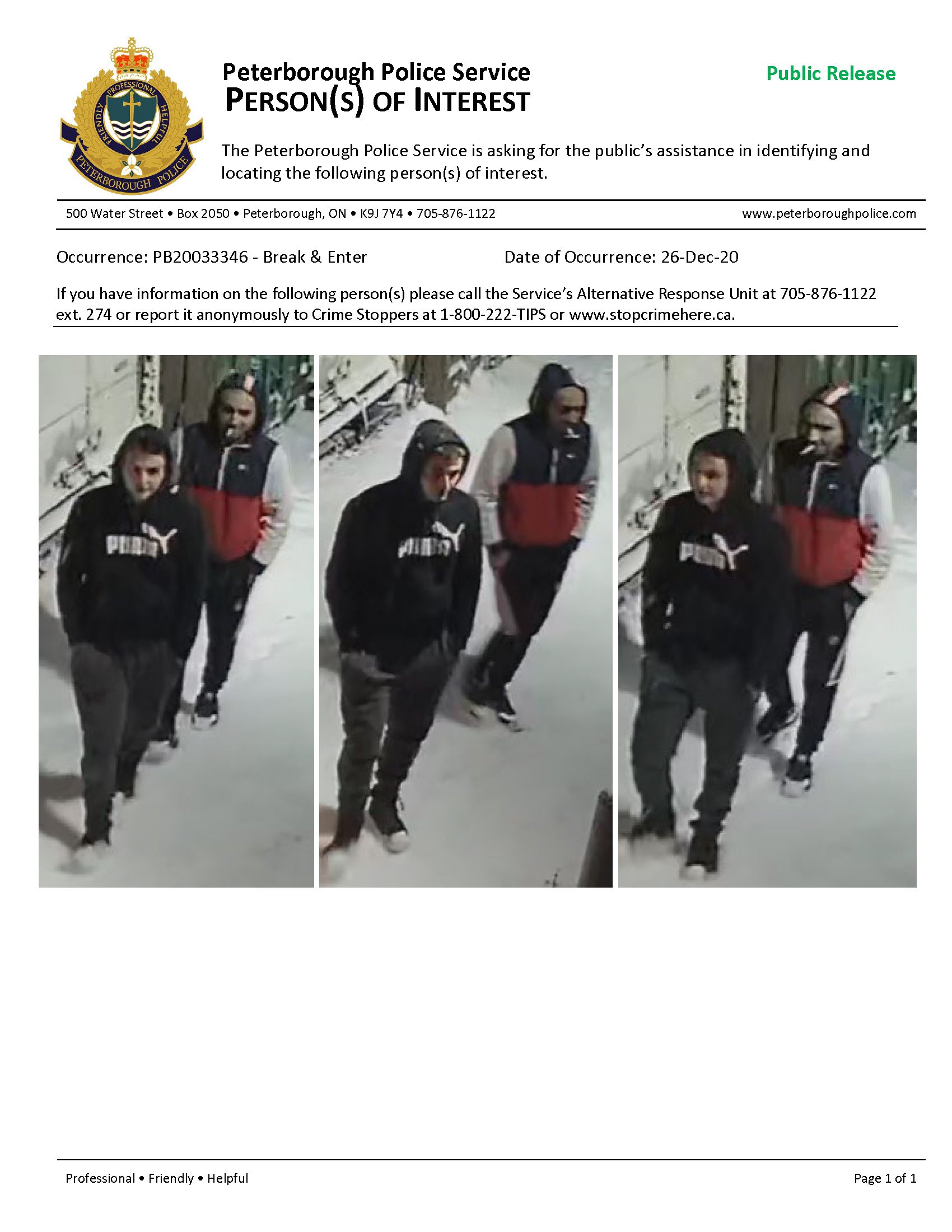 ---
RM20003629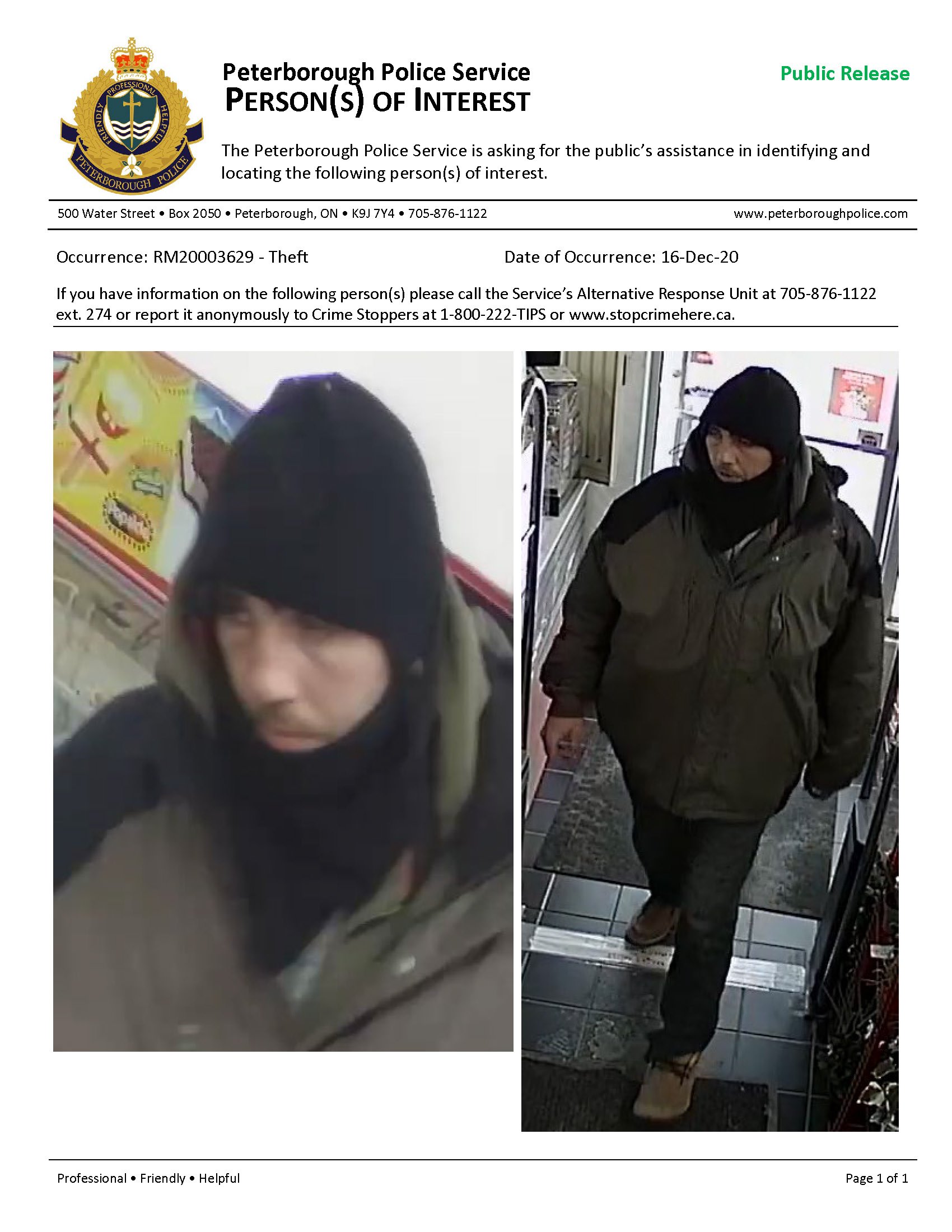 ---
RM20003631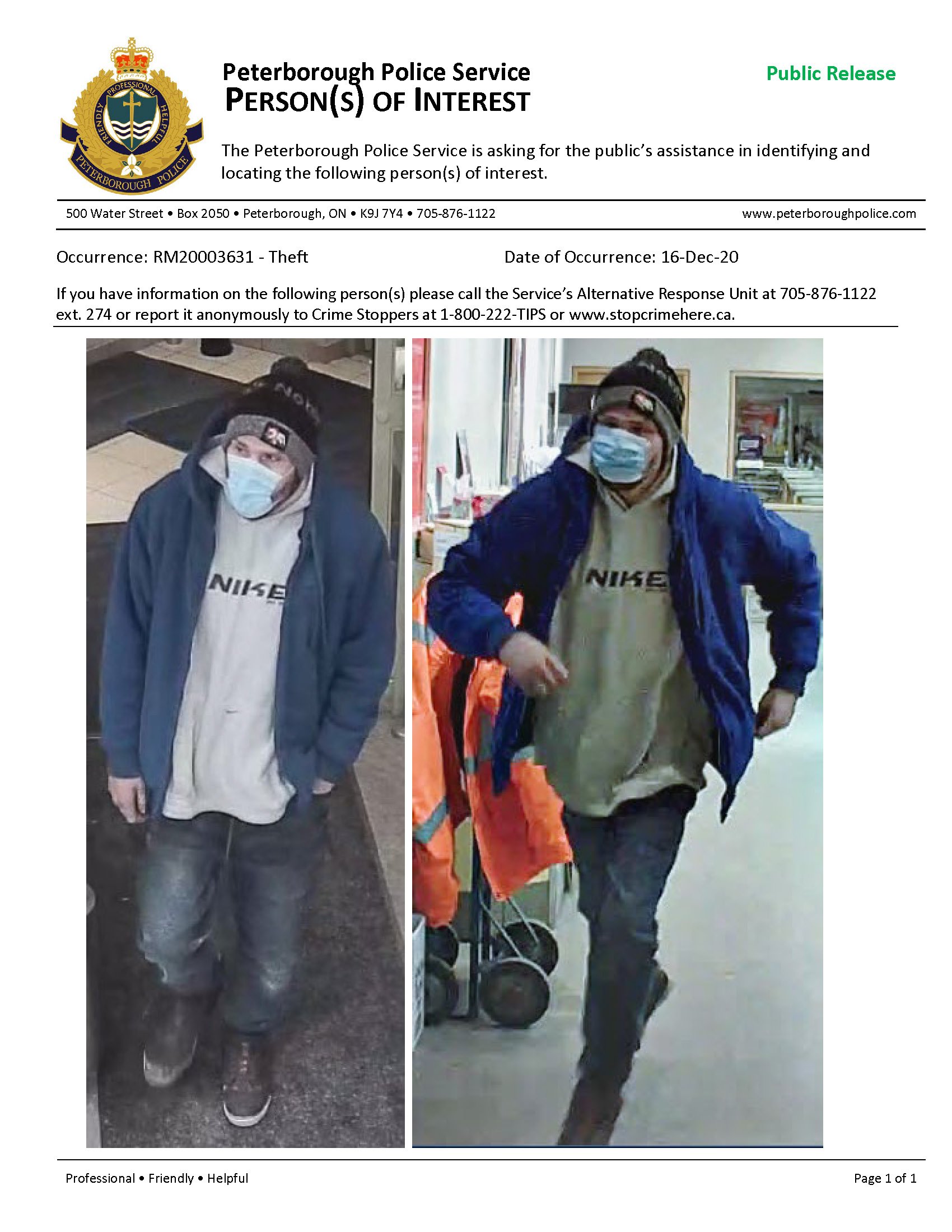 Posted on Friday, May 14, 2021 12:00 PM
The Peterborough Police Service is asking for the public's assistance in identifying and locating the following persons of interest. If you have information on the following persons please call the Service's Alternative Response Unit at 705-876-1122 ext. 274 or anonymously to Crime Stoppers at 1-800-222-TIPS or Crime Stoppers Online. When calling please quote the incident or occurrence number
---
You can find Persons of Interest from 2020 here!
You can find Persons of Interest...
Posted on Wednesday, May 12, 2021 10:06 AM
Calls for Service:
(May.11 at 8:00am to May.12 at 8:00am) 89
Bear Sightings
Peterborough Police Service is reminding residents what they can do if they spot a bear in their area after a black bear was spotted in the west end of the City of Peterborough recently.
The Ontario Government through the Ministry of Natural Resources (MNR) has a Be Bear Wise website: https://www.ontario.ca/page/prevent-bear-encounters-bear-wise
If it is an emergency situation call 9-1-1. If it is not an emergency,...
Posted on Tuesday, May 11, 2021 02:28 PM
Domestic Assault Arrest
An 18-year-old Peterborough man is facing charges after a domestic incident Tuesday afternoon.
Just before 1:00pm Peterborough Police Service received several calls from witnesses about a disturbance at a residence in the Park Street and Sherbrooke Street area. When officers arrived, they learned that a verbal argument had escalated, and the accused had chased the victim onto a neighbouring property. During the arrest, the accused banged his own head off...